Hire / Book Acrobats, Acrobatic & Contortionist Acts
Our circus acrobats and body painted acrobatic acts to hire will amaze your guests with twisting, somersaulting, hand balancing and stage acrobatics. These talented performers can bring their spectacular act to any private party or corporate function for an event to remember. Styled in our luxury costumes and Bodypainting they add the 'wow factor' to our clients parties.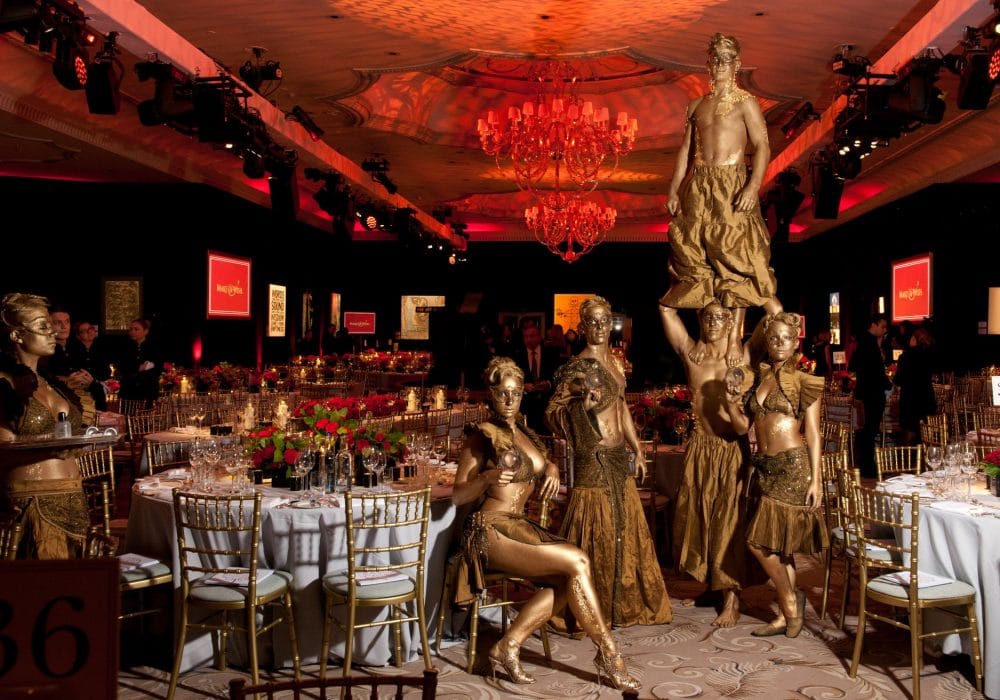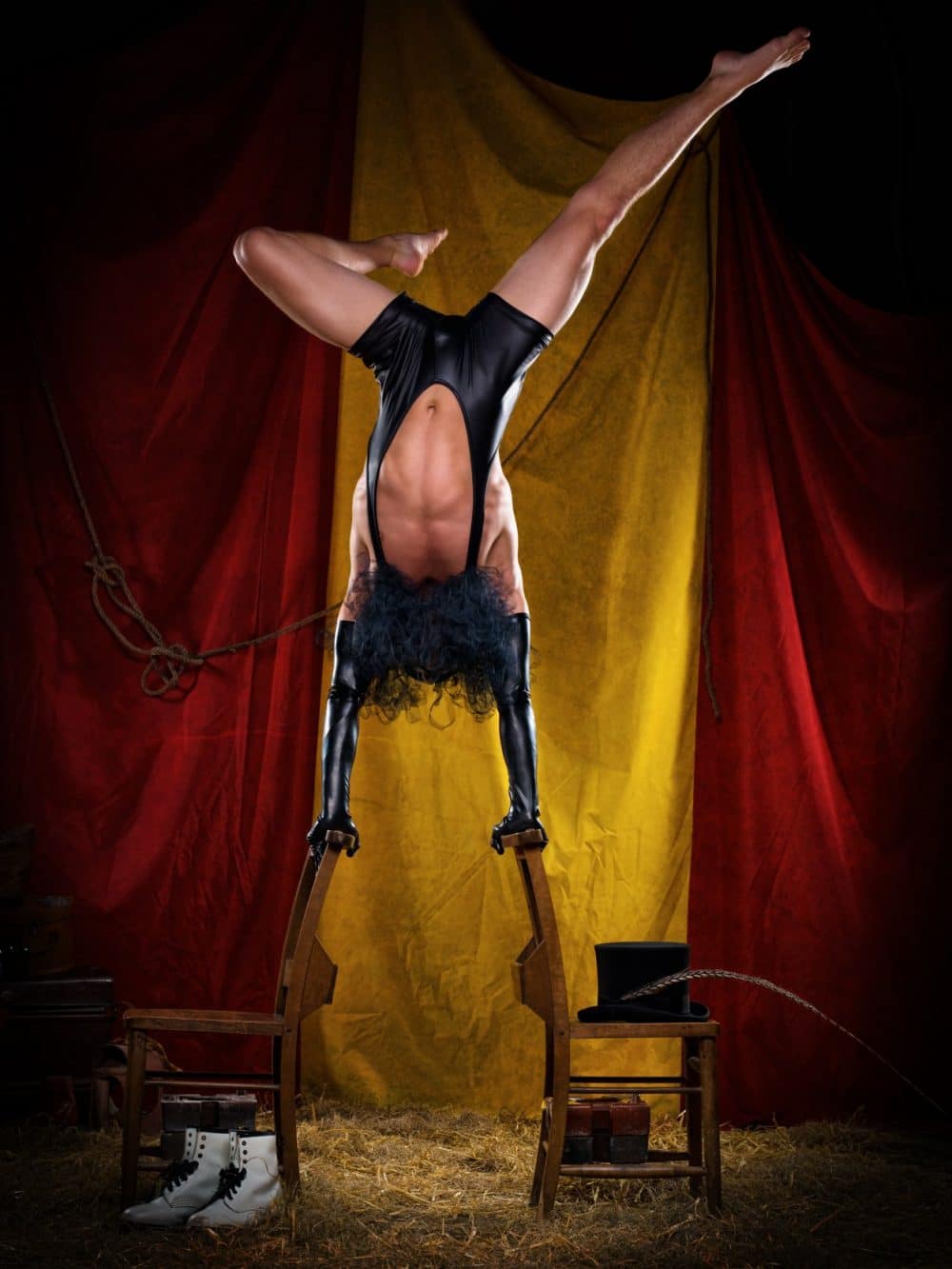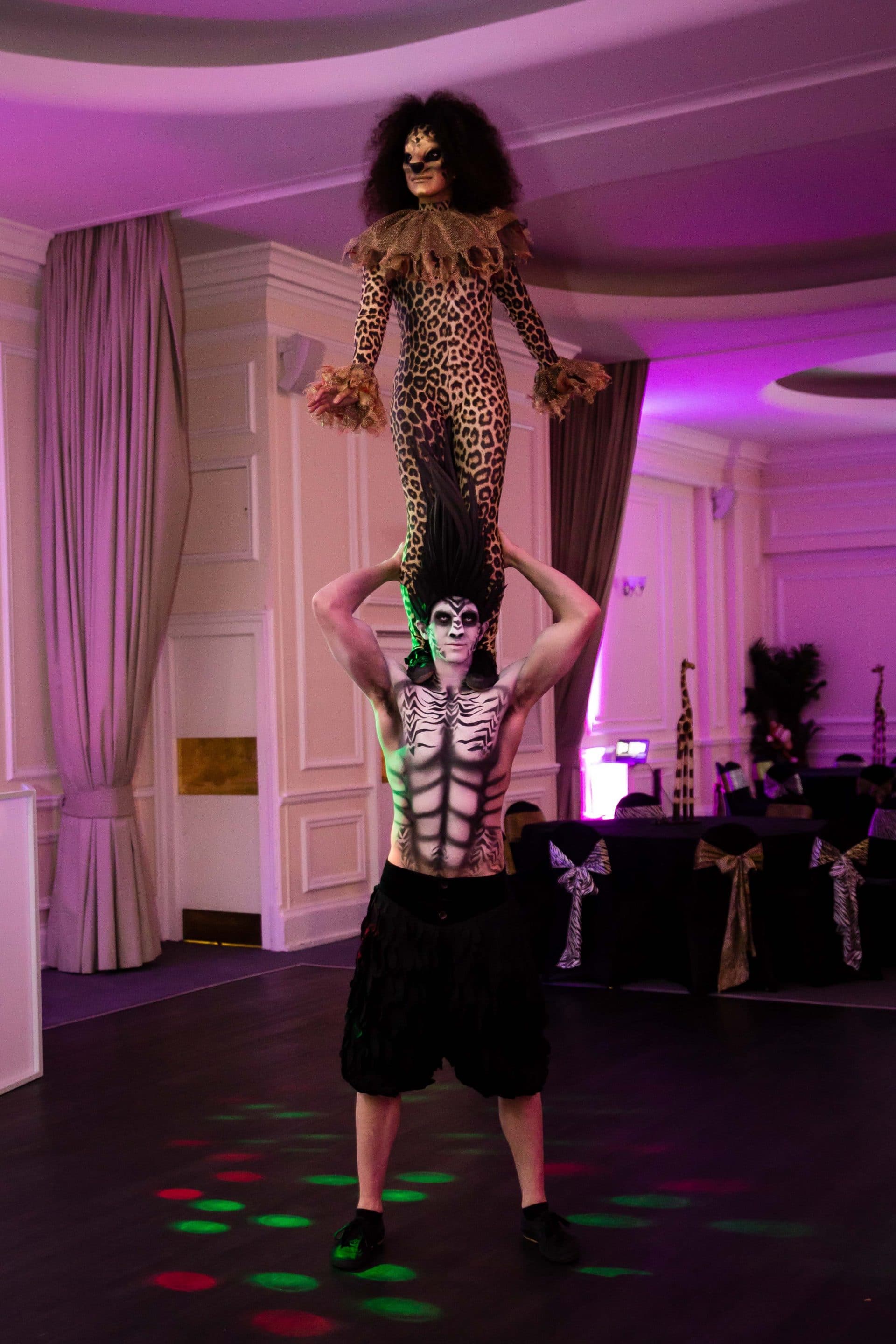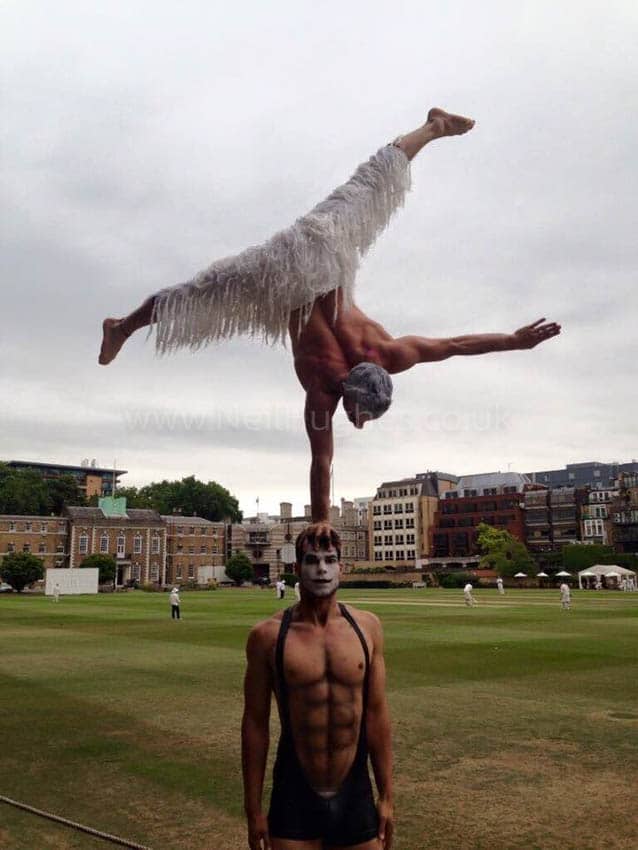 One of the most elegant and versatile forms of entertainment on offer, acrobats showcase incredible and impressive feats of strength, agility and flexibility and are suitable for every kind of event, from product launches, private parties, weddings to gala dinners.
All utterly unique and captivating no two acrobatic performances are the same, as each of our acrobatic performers have their own personal styles, which have been carefully crafted over their professional careers.
Our acrobats offer a wide range of acrobatic genres from dance, to pole performance, to hand-to-hand and Acro-balance all of which will add a sophisticated aesthetic to your special occasion.
 

Each style of acrobatics lends itself more easily to certain genres; acrobatic dance and pole artist are perfect for events in need of an exciting high-energy performance, whilst the tenacity demanded by hand to hand and Acro-balance make them particularly suited to captive audiences.
Whether you're looking for elegant ambient entertainment or a centre stage show, our acrobats can tailor and create bespoke performances that can be choreographed to correspond to a specific soundtrack and theme.
Acrobalance involves two or more acrobatic performers counter balancing each others weight in jaw dropping positions and shapes. By it's nature it is easily incorporated into movement, dance, and theatre pieces making it an excellent choice if you have a themed event and want an act just for you. Choose between either a high impact act of around 5 – 10 minutes or alternatively have 3 x 20 minute sets of walkabout acrobalance at your even
Simplistic and minimalistic or extravagant to the point of excess, our acrobats provide unforgettable artistic entertainment that is sure to really impress your guests!