BOOK / HIRE JUGGLERS AND GLOW PERFORMERS FOR EVENTS 
For some fantastic entertainment that will mesmerise your guests, hire jugglers, glow performers and hula hoop acts. These performers will make it look easy as they juggle everything from fire to crystal balls, putting on a captivating show of skill and control. View contact jugglers, body painted hula hoop, glow LED poi and fire jugglers below. Then get in touch to learn more about hiring jugglers
VIEW JUGGLER AND GLOW PERFORMER SHOWREELS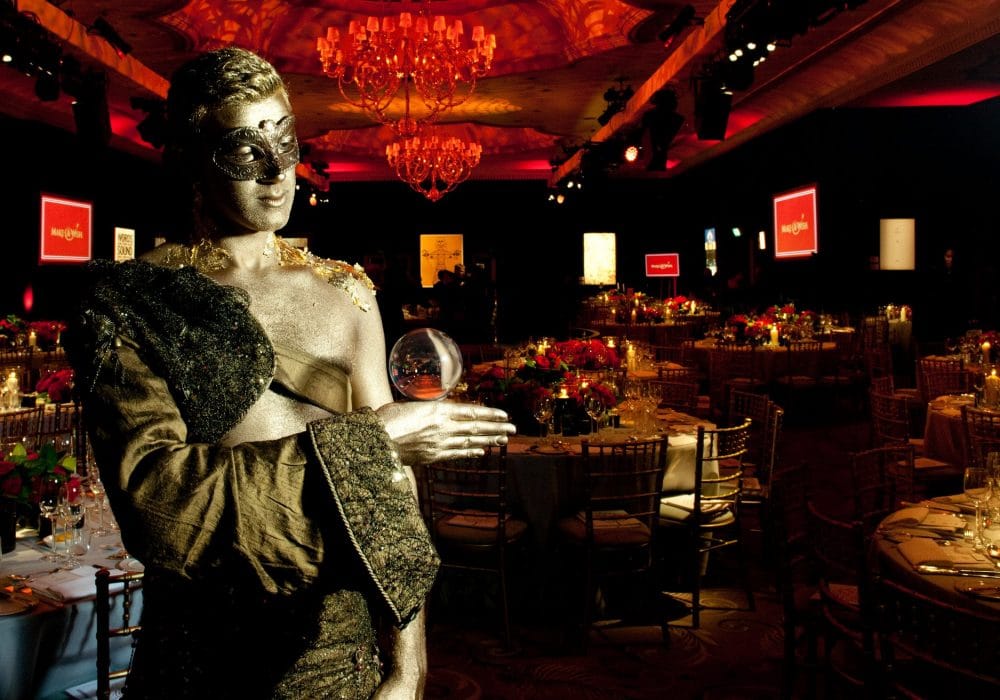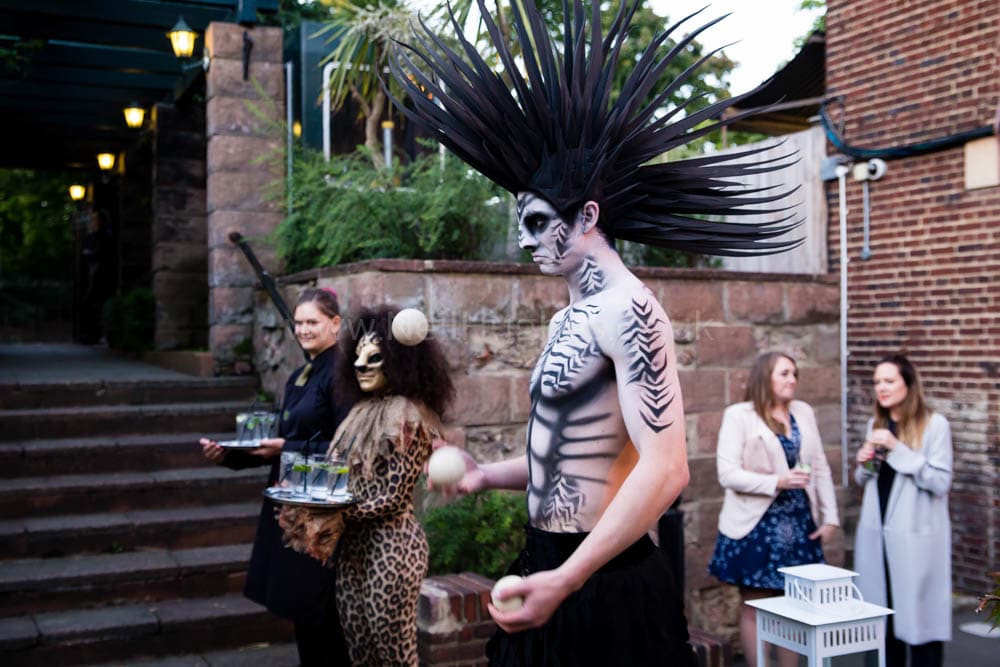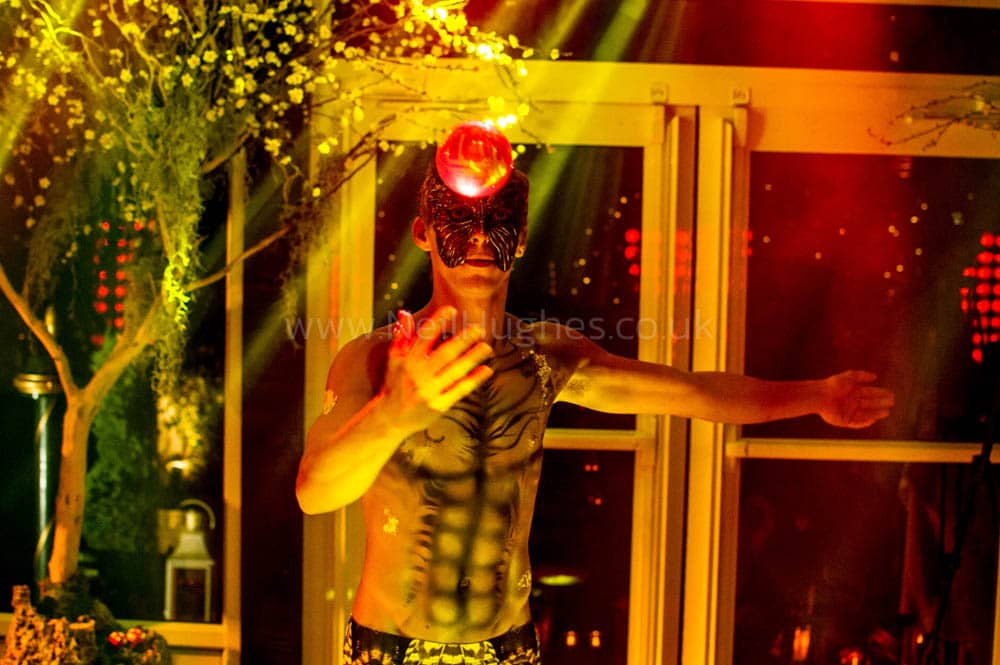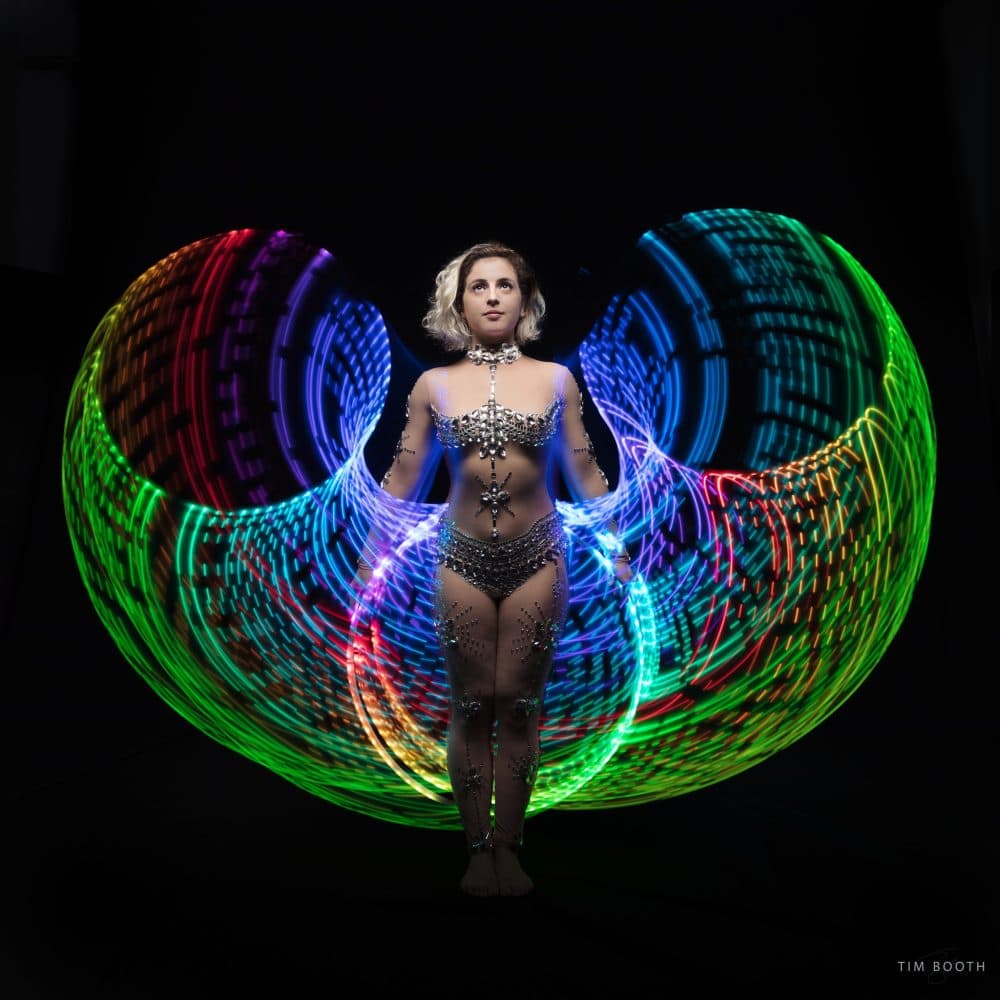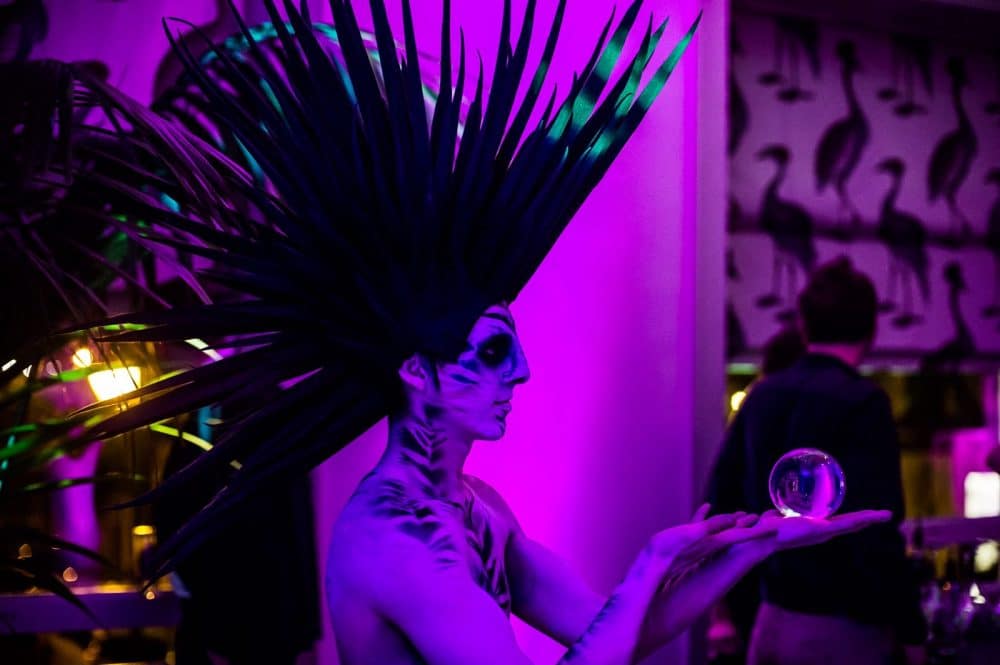 Hire / Book a Juggler
For an amazing event that's vibrant, fun and impressive, hire a juggler to entertain your guests. The skillful professionals will fascinate the audience with their remarkable tricks and abilities, performing an engaging juggling show that will leave people wanting more. A juggler can come in many forms, with a variety of different tricks and features that make each act unique. If you hire a juggler to entertain at your event, it will be a true success that people of all ages will enjoy.
What is a Juggler?

In the most basic terms it is someone who can keep several objects up in the air at the same time. These objects are generally clubs, rings or balls but some jugglers will up the risk factor with fire torches, knives or chainsaws!
Did You Know? – In ancient China warriors would juggle before battle in an attempt to intimidate their enemies. On one occasion a juggler performed the act with nine balls, leading all 500 of the opposing side to flee in amazement.
Jugglers to Hire on our Books

If you want to hire a juggler with a specific theme in mind or with a particular specialty, then we can help. Our comprehensive roster of brilliant jugglers to hire will ensure that you can find the perfect one that will suit your event and make a lasting impression. These expert jugglers include everything from comedy jugglers to glow jugglers, each putting their own twist on the classic act. 
Booking a Juggler

If you're looking to hire jugglers and contact jugglers, we have some of the best in the industry on our books. These delightful shows are suitable for any audience, with highly professional jugglers performing their wondrous talents in all manner of ways. The juggler shows will leave you speechless and are perfect to hire for corporate or private entertainment. We are a top entertainment booking agency with luxury costume stylings. Get in touch and will be happy to help you with any enquiries and recommend suitable jugglers to hire that will compliment your theme and make a great impression. Just get in touch and hire jugglers for a remarkable event, private party or gala dinner.