Annabel's Halloween Party
Take a look behind the scenes of the exclusive London members club, Annabel's of Mayfair for their Halloween Party. View our body painters, costumers and make-up artists as they transform our circus performers, dancers and models ready for a lavish evening of entertainment and partying.
"London's elite donned their best fancy dress as they descended on the hottest ticket in town – the Annabel's Halloween party. In The Rose Room – newly transformed into a cemetery – a unicorn-dressed Princess Beatrice rubbed shoulders with Jimmy Carr, Rihanna and Chelsy Davy, with the black and white truffle arancini and Annabel's Blood cocktail sustaining everyone throughout the party. After gaining courage from a few of the latter, guests moved through the Horror Maze to the Underworld Nightclub, taking to the dance floor to show off their scarily good dance moves…" Tatler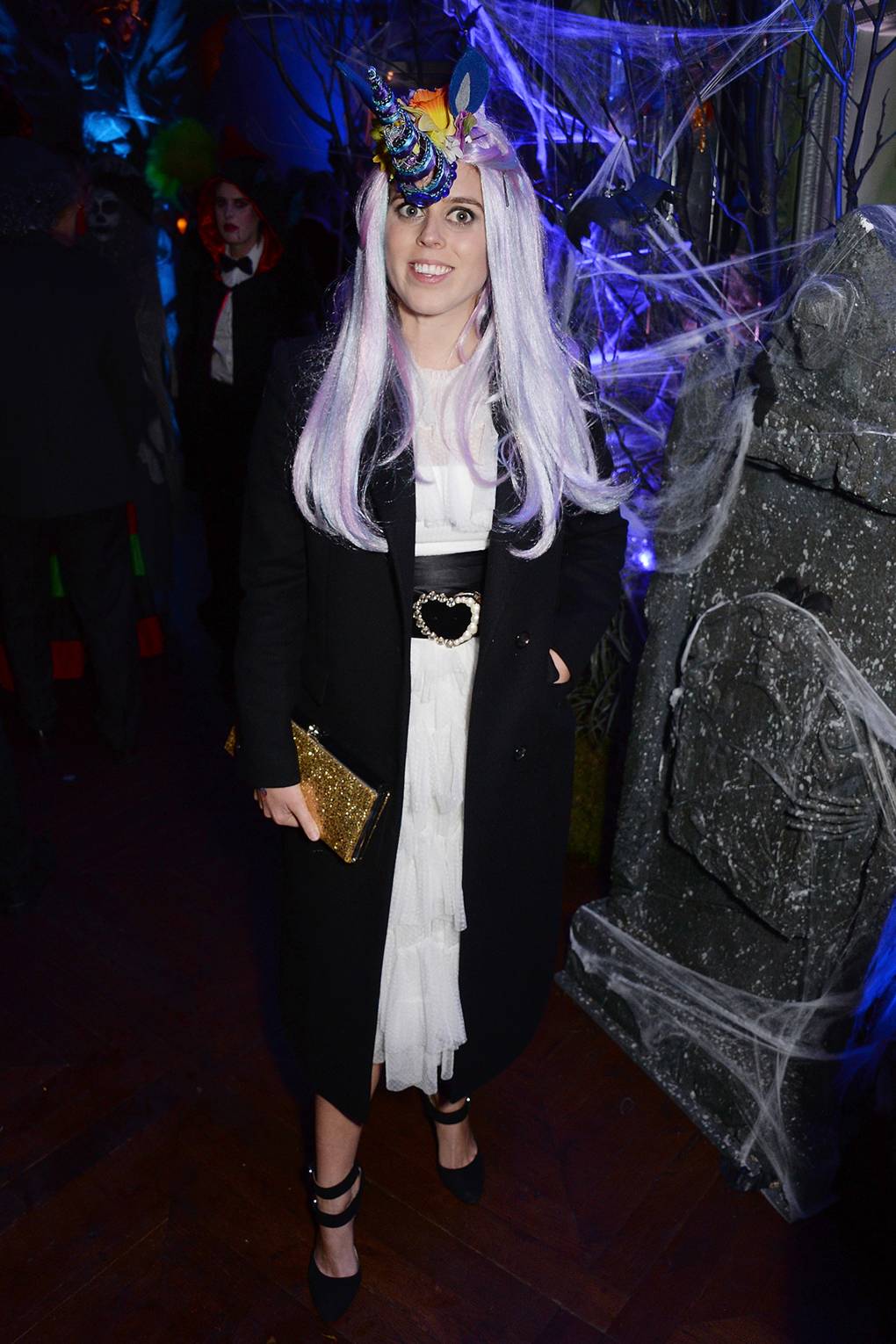 Princess Beatrice of York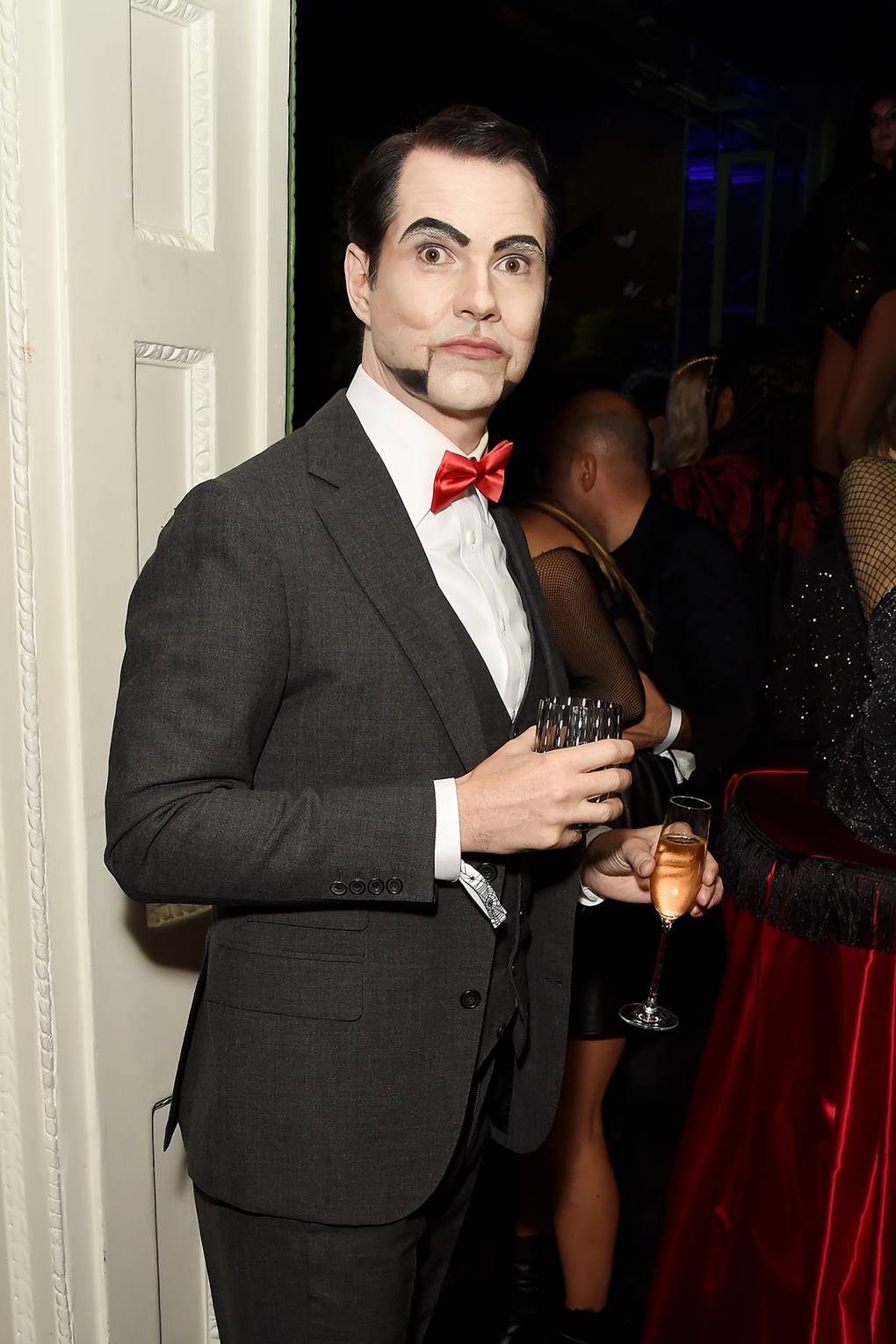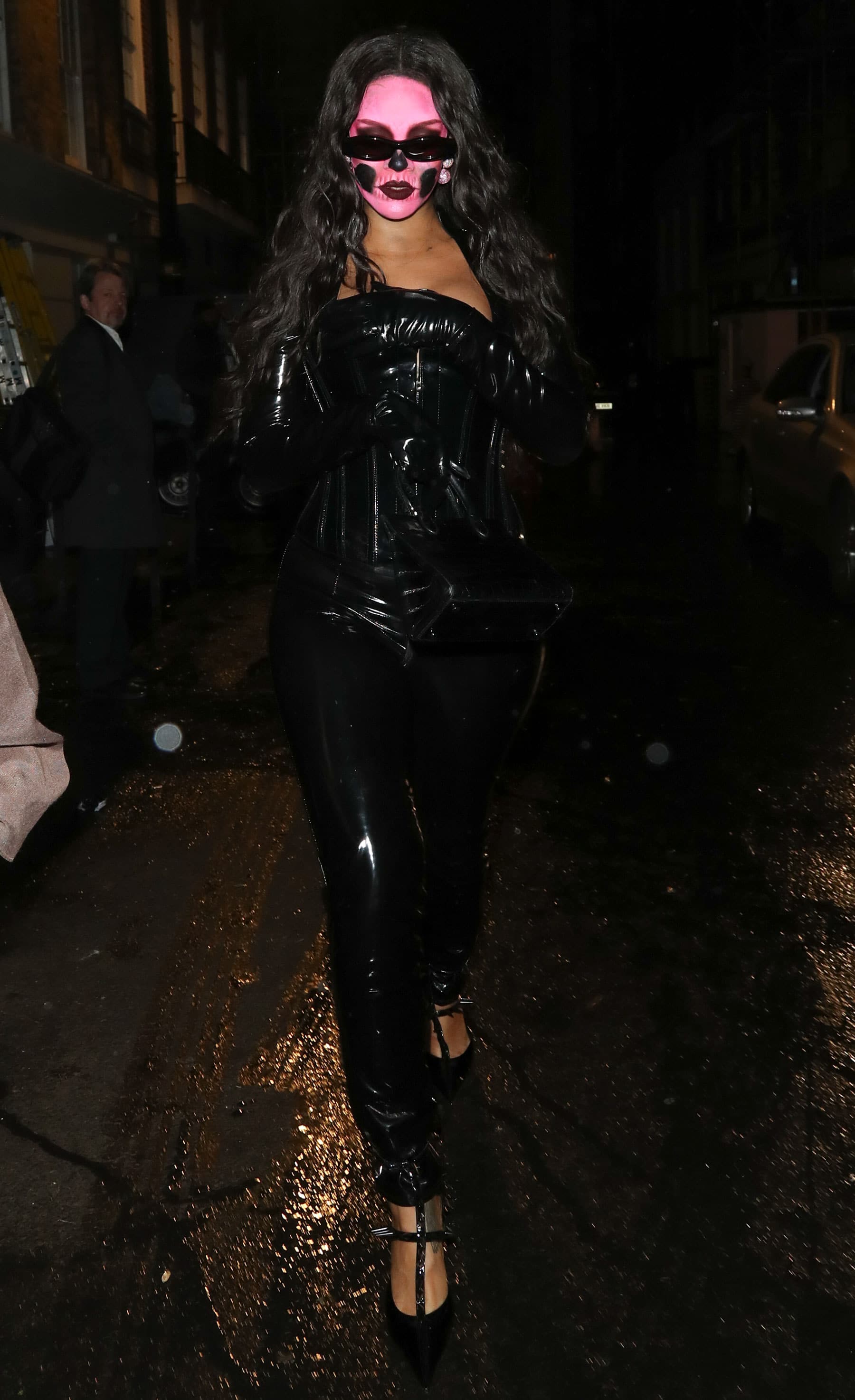 We were contacted to provide a range of entertainment concepts and production for Annabel's Halloween Party at the legendary exclusive members club in Mayfair, London.
The theme given was 'Haunted Dolls House' so we designed a range of characters and entertainment based around childhood nightmares…
Child catcher sweet usherettes, patchwork flesh dolls, retro trolls, graveyard gargoyles, stilt walking spiders, miserable clowns, ghosts, ghoulish acrobats and juggling goblins. 
All of our concepts were used to create a gigantic cast of sixty characters which included: fire breathing imps, aerialist spiders, body painted statues, prosthetic zombie door staff, fitness models with specialist foam latex masks and dancing demons.
The gigantic cast of performers, models and dancers were housed at The Mayfair Ballroom whilst our team of event make-up artists, body painters, hair stylists and prosthetic designers worked their magic on them.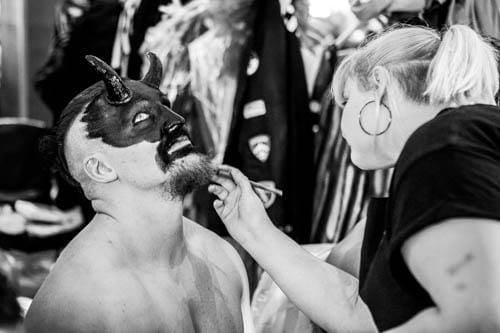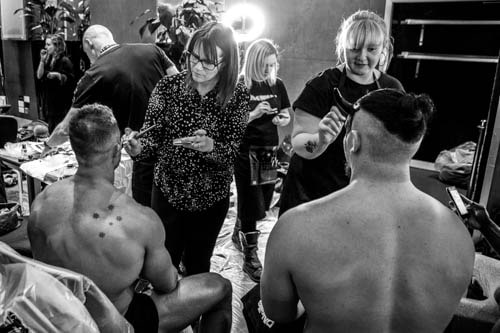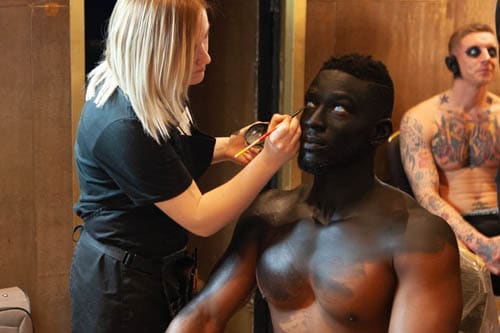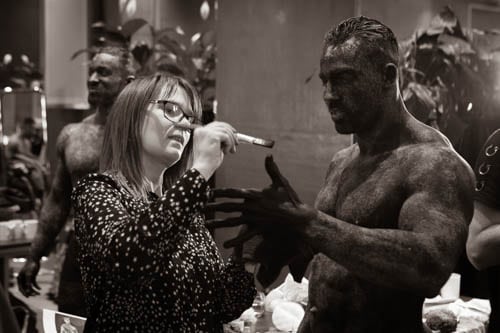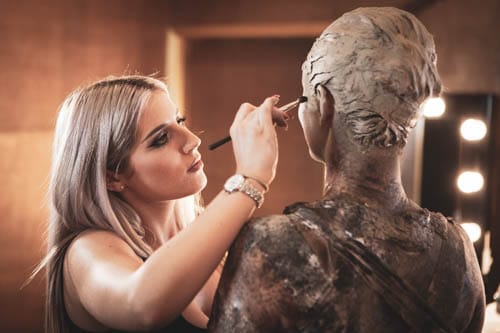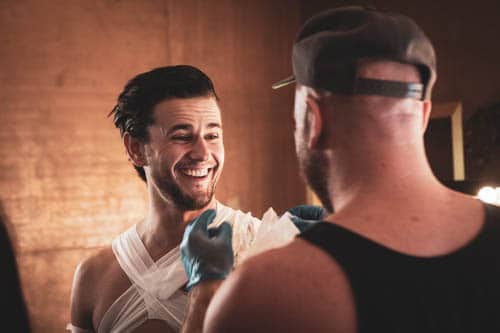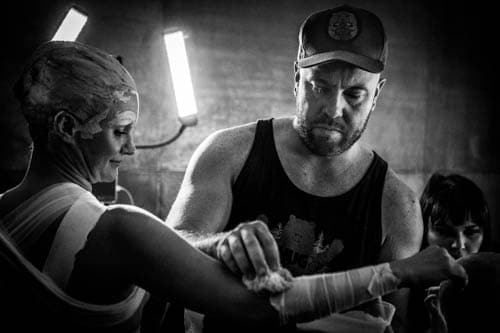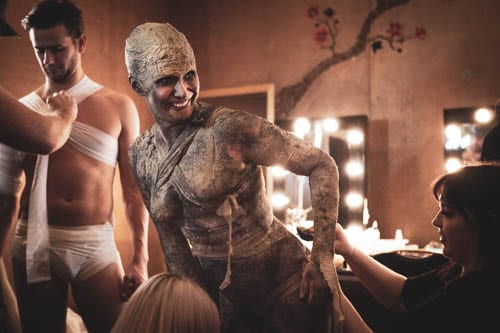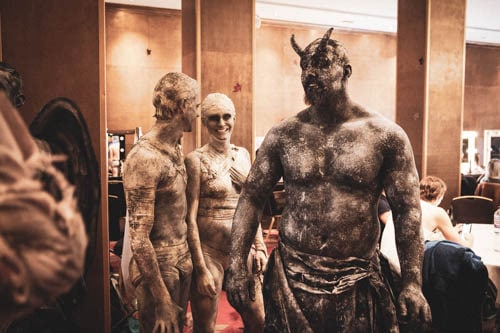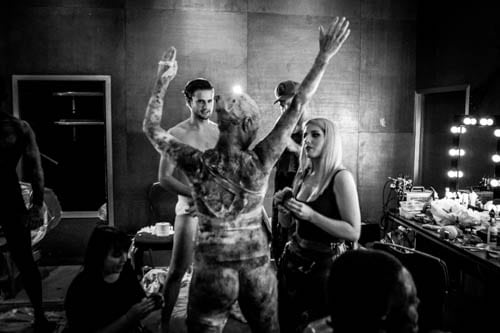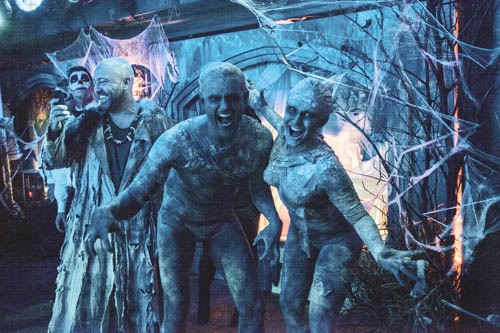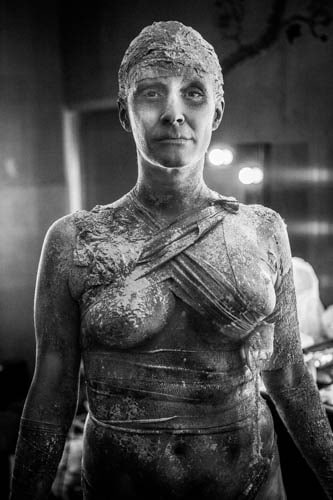 BODY PAINTED LIVING STATUES
Photos: Matt Bridge-Wilkinson
Annabel's Mayfair, London. Our special effects make-up body painting team used specialist make-up and body paints to transform our male fitness and physique models into moss-clad living stone statues, gargoyles and weeping angels.
They were situated at the halloween party reception, which had been turned into a cemetery, ready to make party going celebs scream when they suddenly came to life.
We also supplied two dust encrusted Karloff mummy dancers, ready to thrill with their dance moves as they rose from their sarcophagus.
MISERABLE CLOWN REHEARSAL
Outtakes from the miserable clown show produced specifically for the Annabel stage. 
The miserable clown circus act was performed by our internationally renowned acrobalance performers at Annabel's Halloween party.
Their make-up was completed with traditional 1930's carnival pan stick before being airbrushed and body painted with silicone based products and graphite cosmetics for a sinister but slick look. 
Their act was choreographed specifically for Annabel's Halloween party and consisted of jaw-dropping, gravity defying handstands on top of each other's shoulders mixed with the dark humour of a 'Tom and Jerry style' cartoon violence, featuring oversized strongman circus mallets, rigged blood squibs and confetti cannons. 
Meanwhile, outside as a horse-drawn Victorian jailers cart rattled around the cobbles of Berkley square, Mr Liquorice (reminiscent of The Child Catcher) jigged and danced along behind offering "Branded candy canes and lollipops" to Halloween revellers and trick or treaters from his vintage leather strapped usherette tray. 
Styled in a genuine Victorian tailcoat and top hat, this glucose ghoul was the perfect black cherry on the cake.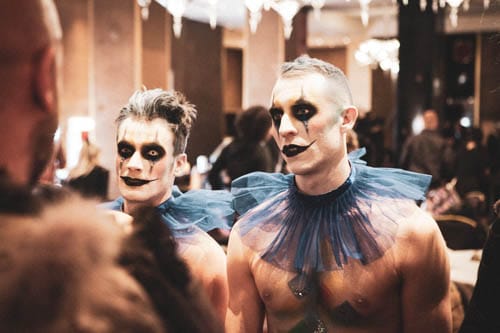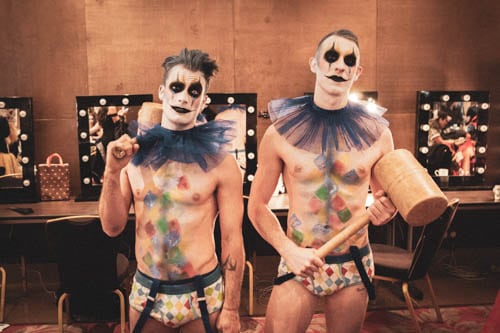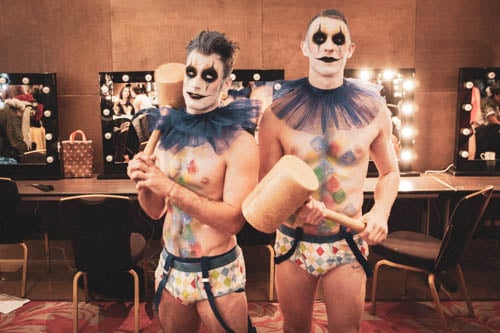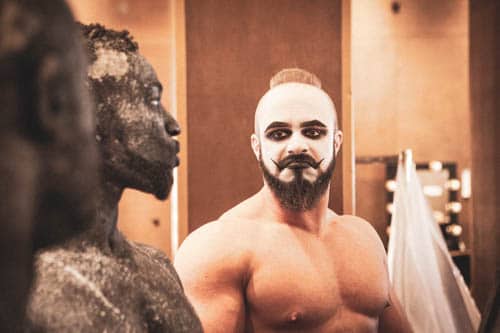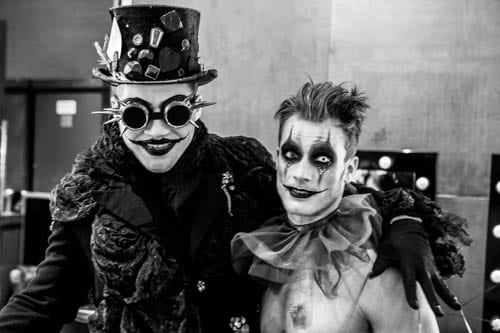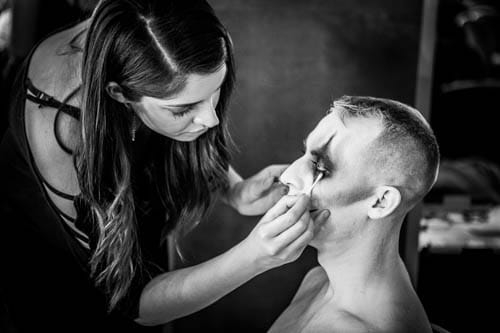 CLOWN ACROBATIC ACTS & HARLEQUIN
Photos: Matt Bridge-Wilkinson
The theme of the patchwork dolls progressed from fabric with stitching to flesh with old scarring.
We decided that to give an uneven approach, we would use natural looking translucent cosmetic paints to give a subtle 'Mason Verger Effect'.
They would be seen up-close by members so it was decided to use cinematic grade prosthetics.
They do not keep for long and therefore were produced three days before the event, being sealed and part coloured on the morning of the event. 
The prosthetics were to be applied to security staff so needed to be functional and not impede speech.
As the security staff would be working until 4am, it needed to be both secure and comfortable so we decided to use foaming pieces that would be heavy but also very comfortable. 
The Annabel's security staff loved donning their prosthetics on and were a real hit with the members. Our special effects make-up artists also enjoyed applying them to the excitable staff! 
TROLL MODEL HOSTS
Prosthetic make-up, body painting and custom wigs.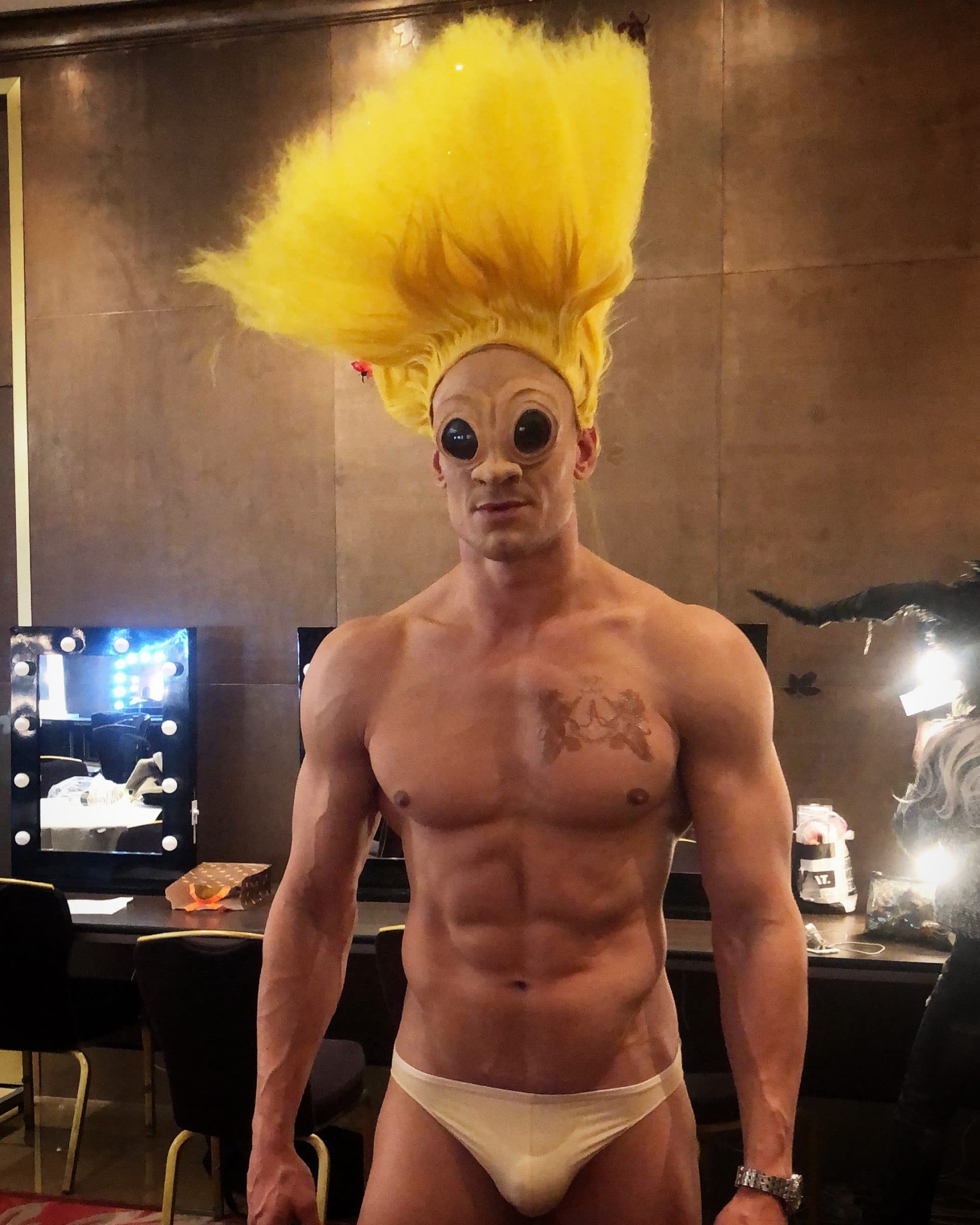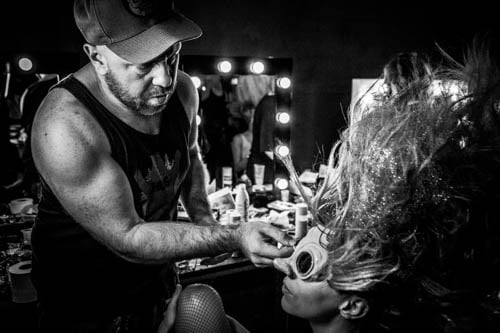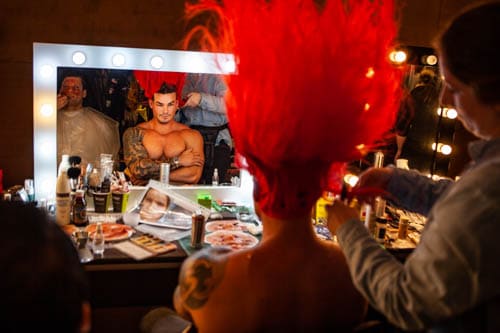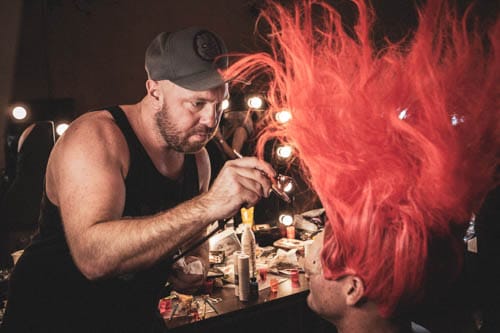 The Haunted Dolls House Halloween party at Annabel's London wouldn't be complete without some life-size toys.
We enjoyed the idea of using fashion and fitness models as our Troll Doll hosts in the main room of the party, but made them creepy by removing their human eyes and replacing them with black gloss reflective bug eyes. To soften the look, comic giant primary colour wigs were produced to create an uneasy fusion of physique and fun. 
The prosthetics were specially sculpted and produced for the party and applied by our make-up and body painting team. 
The models' pecs also featured Annabel's new logo, to sign post that they were club hosts.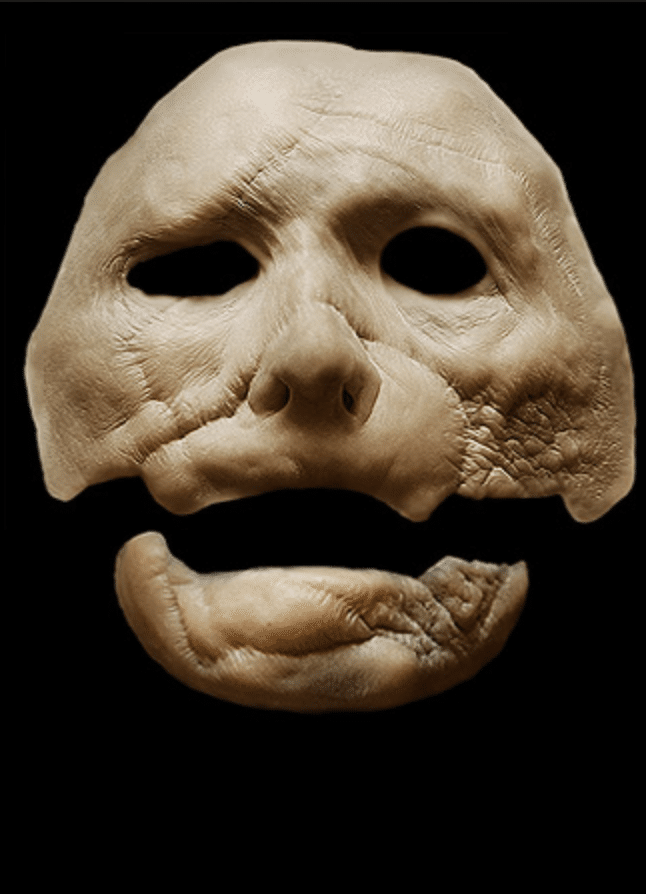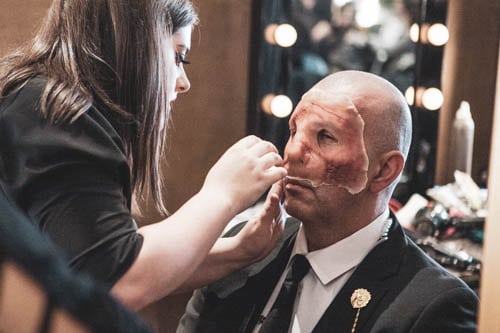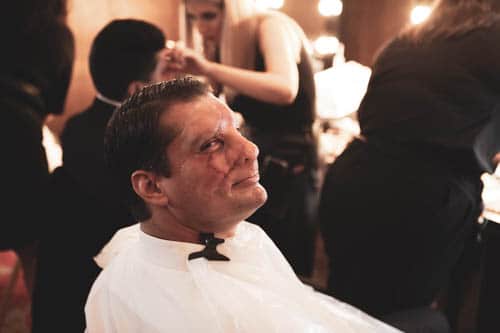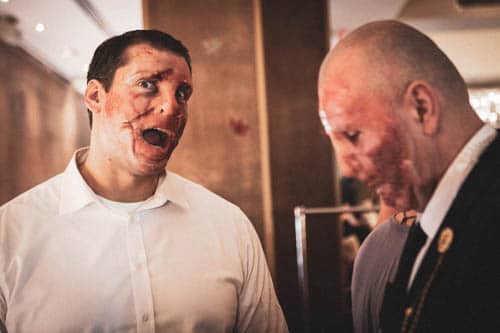 PATCHWORK PROSTHETICS
Photo : Matt Bridge-Wilkinson