On this page you'll see how we created our Harry Potter party and produced the circus entertainment characters such as Dumbledore, Hagrid and Gringott Goblin. View our showreel and behind the scenes which highlights how we made the Diagon Ally set, Hogwarts great hall, Goblin wizarding bank, entertainment and Dobby cake. 
The Harry Potter themed childrens event started with the little witches and wizards arriving to be greeted by the friendly giant Hagrid.
He spoke to the children and told them they were all going on a special trip through Diagon Ally to the Goblin bank to get their gold to spend on magical school equipment, that would be needed for their day at Hogwarts.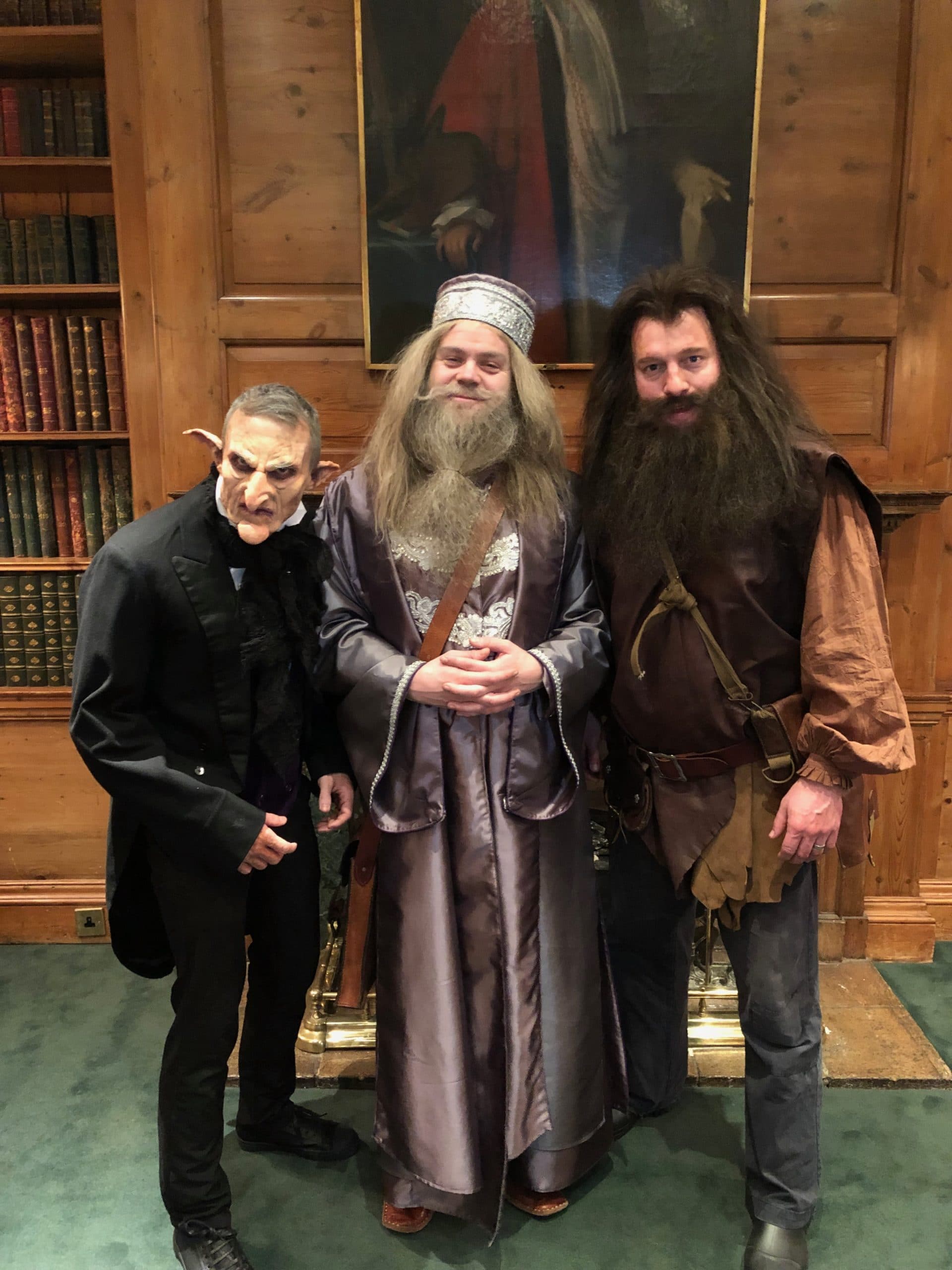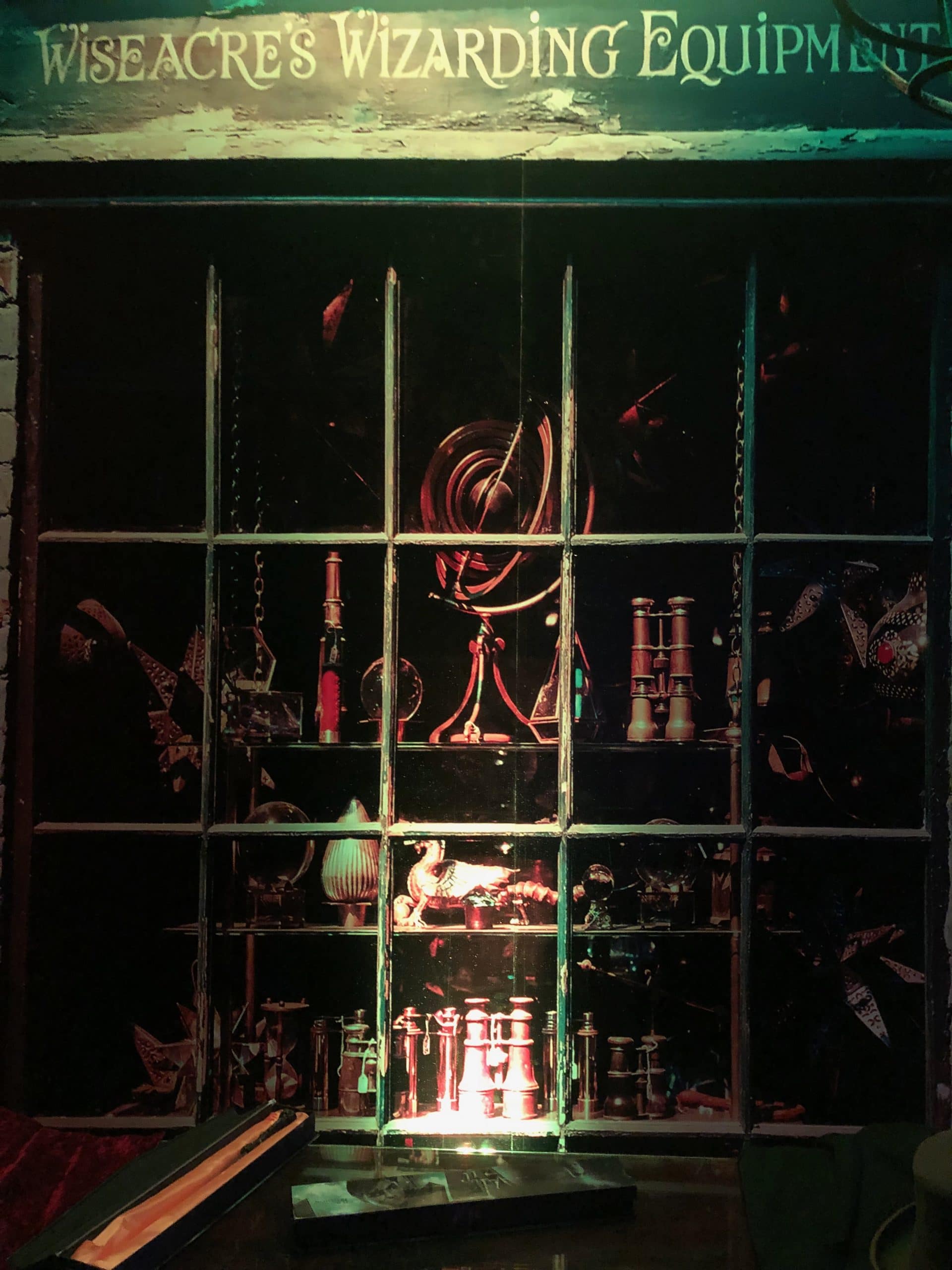 CREATING DIAGON ALLY
Photographs and copyright licenses were purchased for the production of the panels of Diagon Ally, they were printed by our printers then attached to a free-standing truss system to spare the listed buildings walls.
The panels had a gloss finish which helped with the illusion of the reflection of light on the glass shop windows. The main panel was printed matt to allow a depth of field.
The panels were slim enough to fit through a single door and be moved into position. They were numbered on the back and matched a floor plan of the venue to speed up the process. 
The set was illuminated with LED uplighters, bars and pars. We used lots of cages and crates and backlit to create ominous shadows.
In the first pitch we were going to do a brick wall curtain for the guests to pass through but as the hall door was impressive it was cut.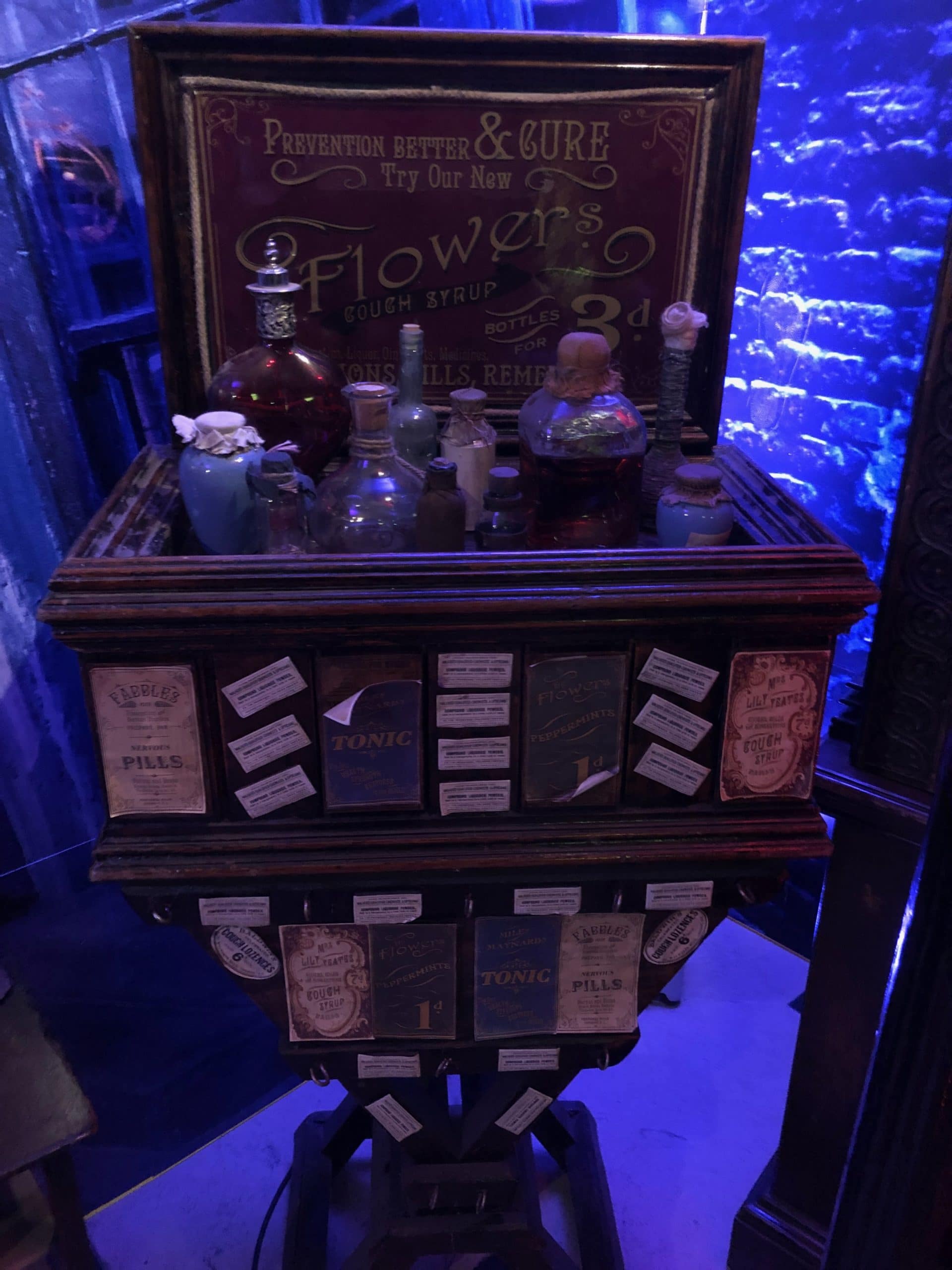 HEADWIG AND OWL FAMILIARS
The Owls were specially supplied and cared for by our Falconers who work with a whole host of animals in film, media and advertising. We had four small barn owls and one large snowy owl to represent Headwig we styled their handlers as wizards, so they could be there to supervise the animal actors at all times.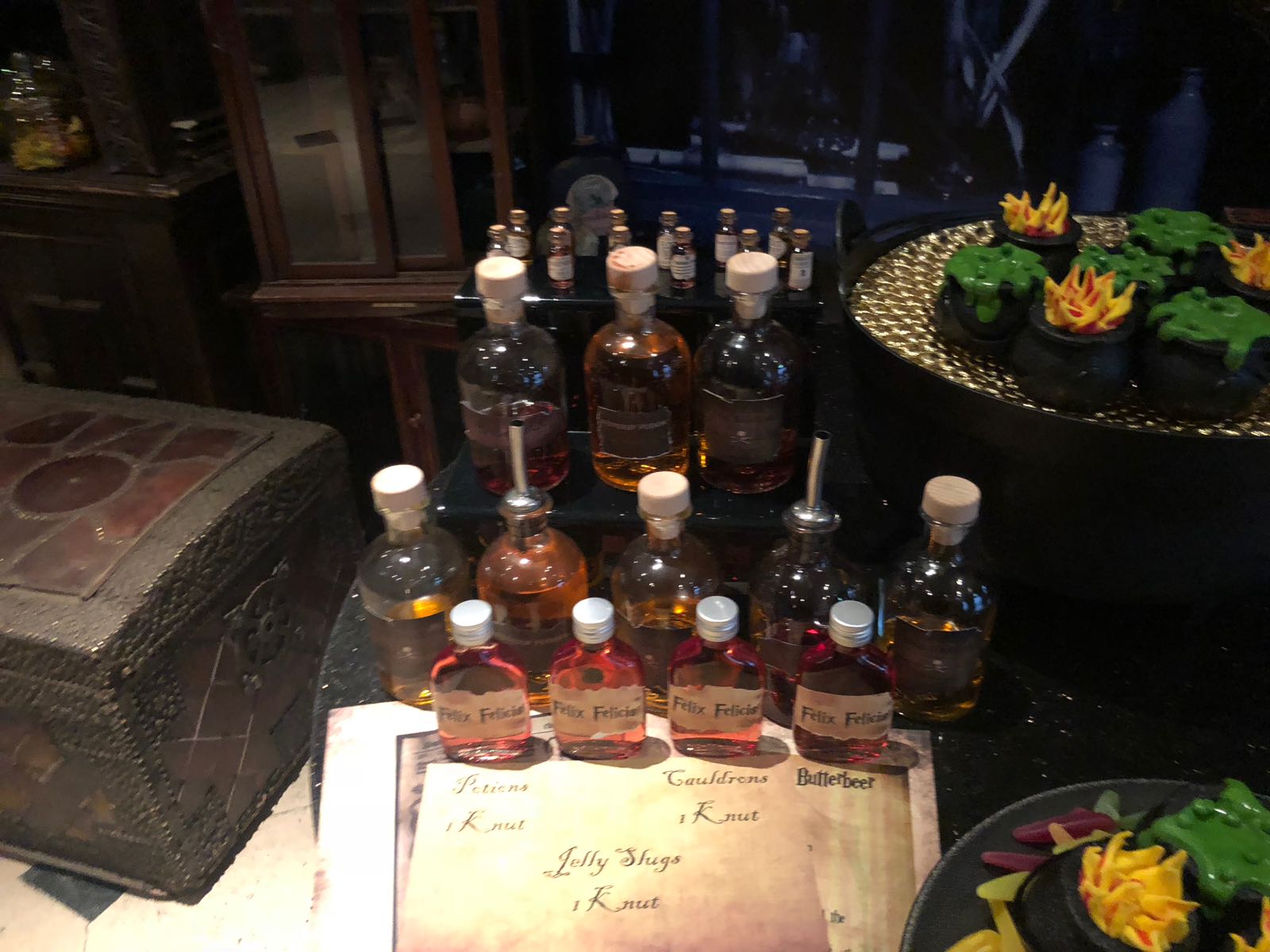 SHOPPING IN DIAGON ALLY
Fizzy drinks, chocolate frogs, jelly beans, confectionary worms and cauldron appetisers were all available to buy from the wizard store owners with the money they had withdrawn from the Gringott bank.
The confectionary was made by our chocolatier using a range of high definition food grade silicone moulds.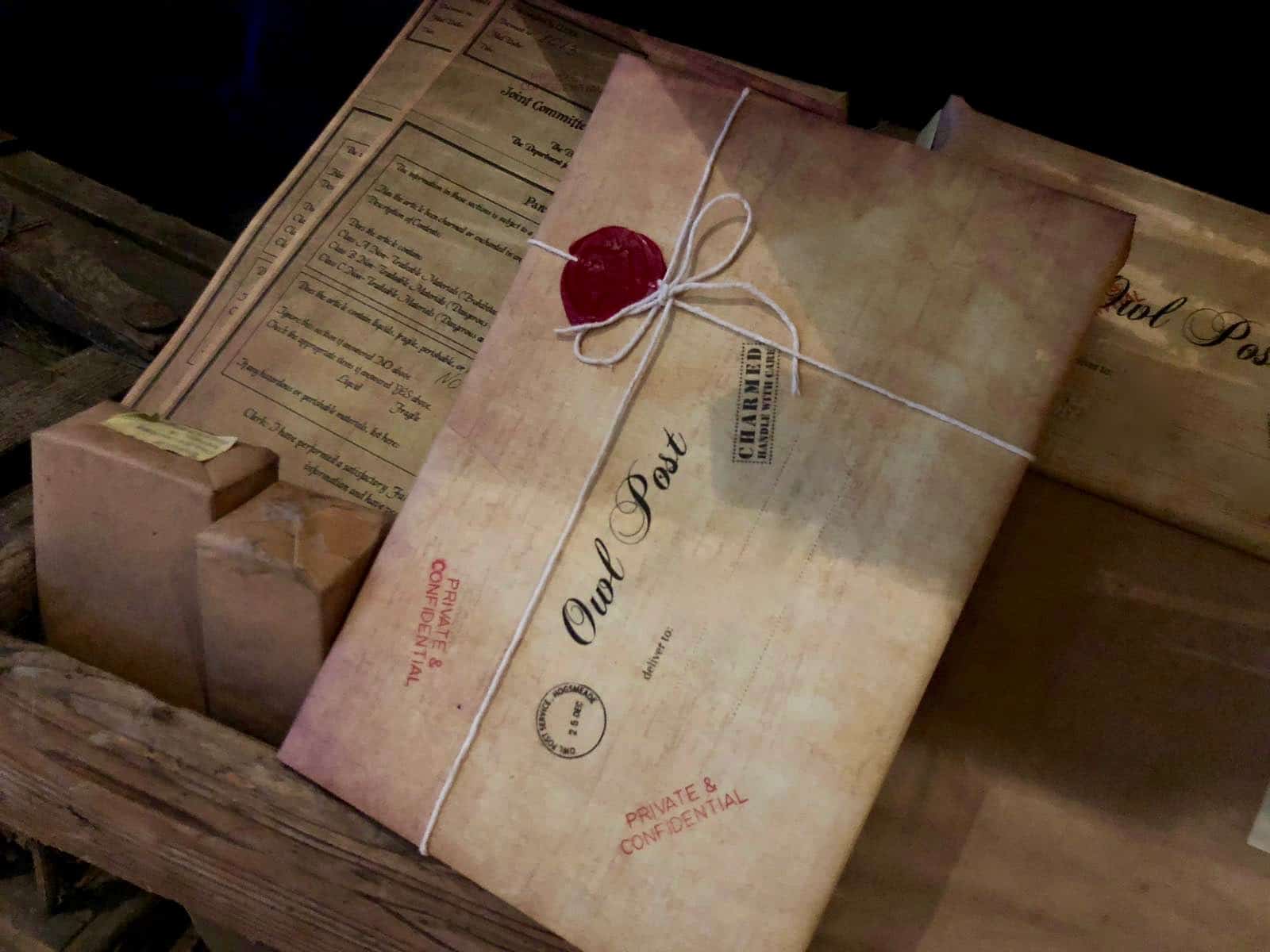 BIRTHDAY GIFTS
The birthday boys birthday presents were wrapped, strung and sealed with wax. Special rubber stamps and old school typography stencils were produced and used to create the atmospheric post office. 
They were labelled with his name and address (digitally removed from the photos above) 
Dumbledore, Hagrid and Gringott costume, make-up and prosthetics.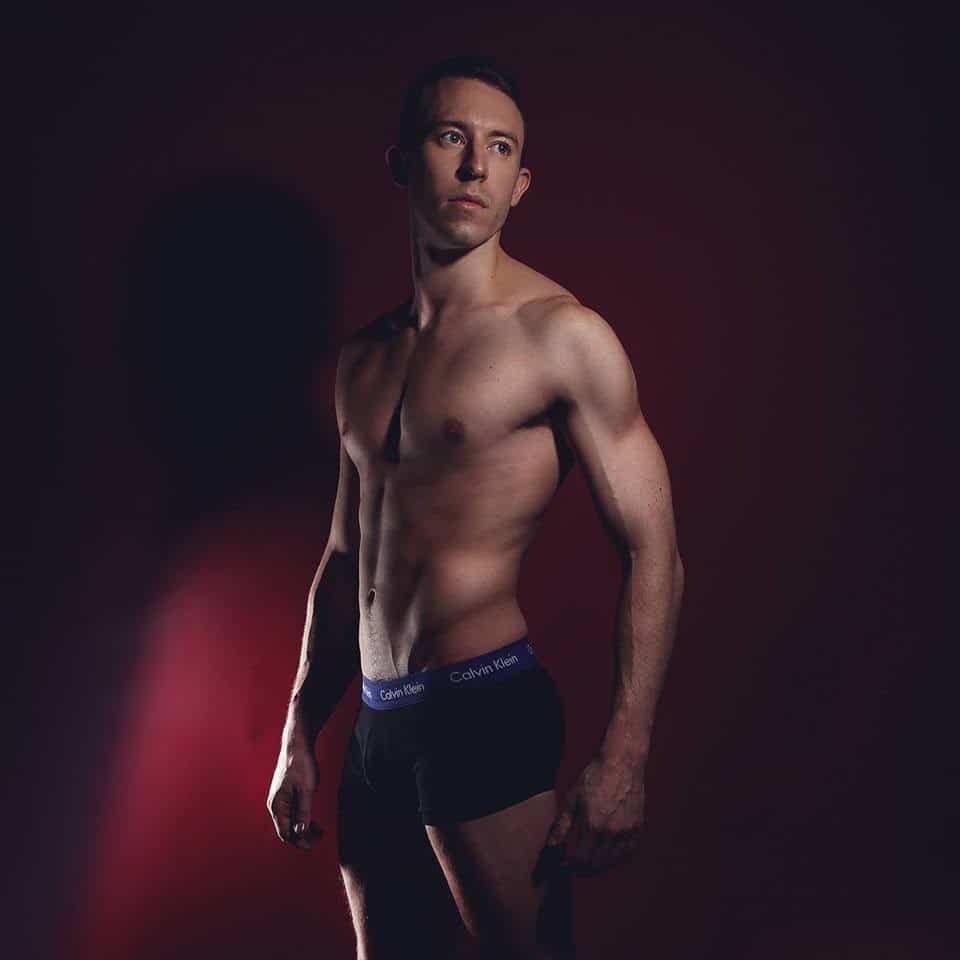 Gringott Goblin Banker
The goblin banker was played by Micheal, an internationally performing circus artist. View his showreel below.
Gringott goblin bankers foam latex prosthetic
Foam latex is a cinema grade prosthetic material that is light weight and single use, enabling a character with lots of movement facial movement from the performer underneath. As the performer was a circus act as well as a character performer this was preferable.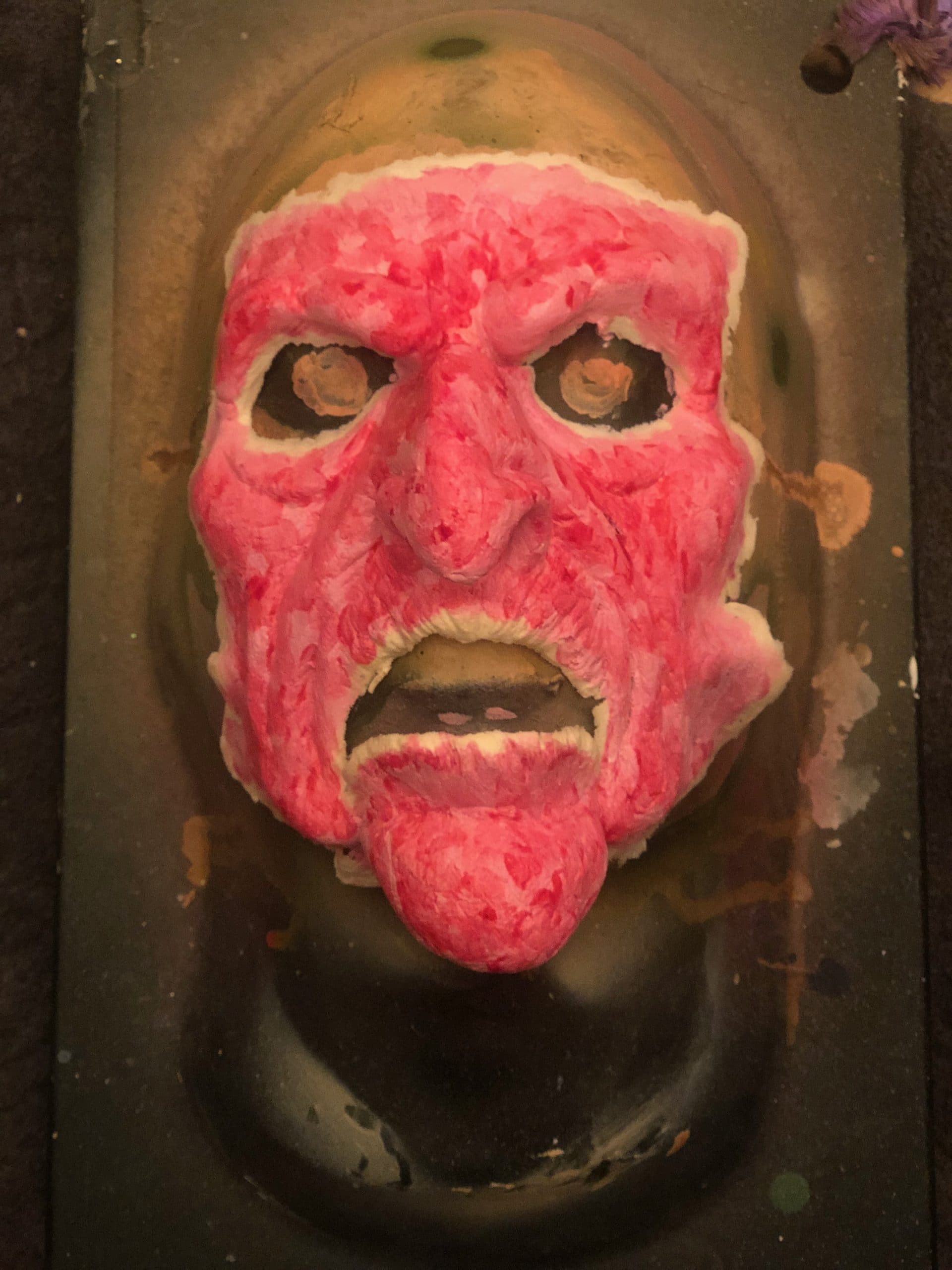 Blood Tone
Foam latex is prepped with a PAX paint base in a blood tone. This is to give the piece depth before skin tones are added onto the piece. 
Gringott goblin prosthetic make-up
After the blood tone layer, the piece is airbrushed with a flexible acrylic skin tone airbrush paint. The video shows the Gringott goblin prosthetic stuck to the face using specialist cosmetic glues before the edges are glued down and blended.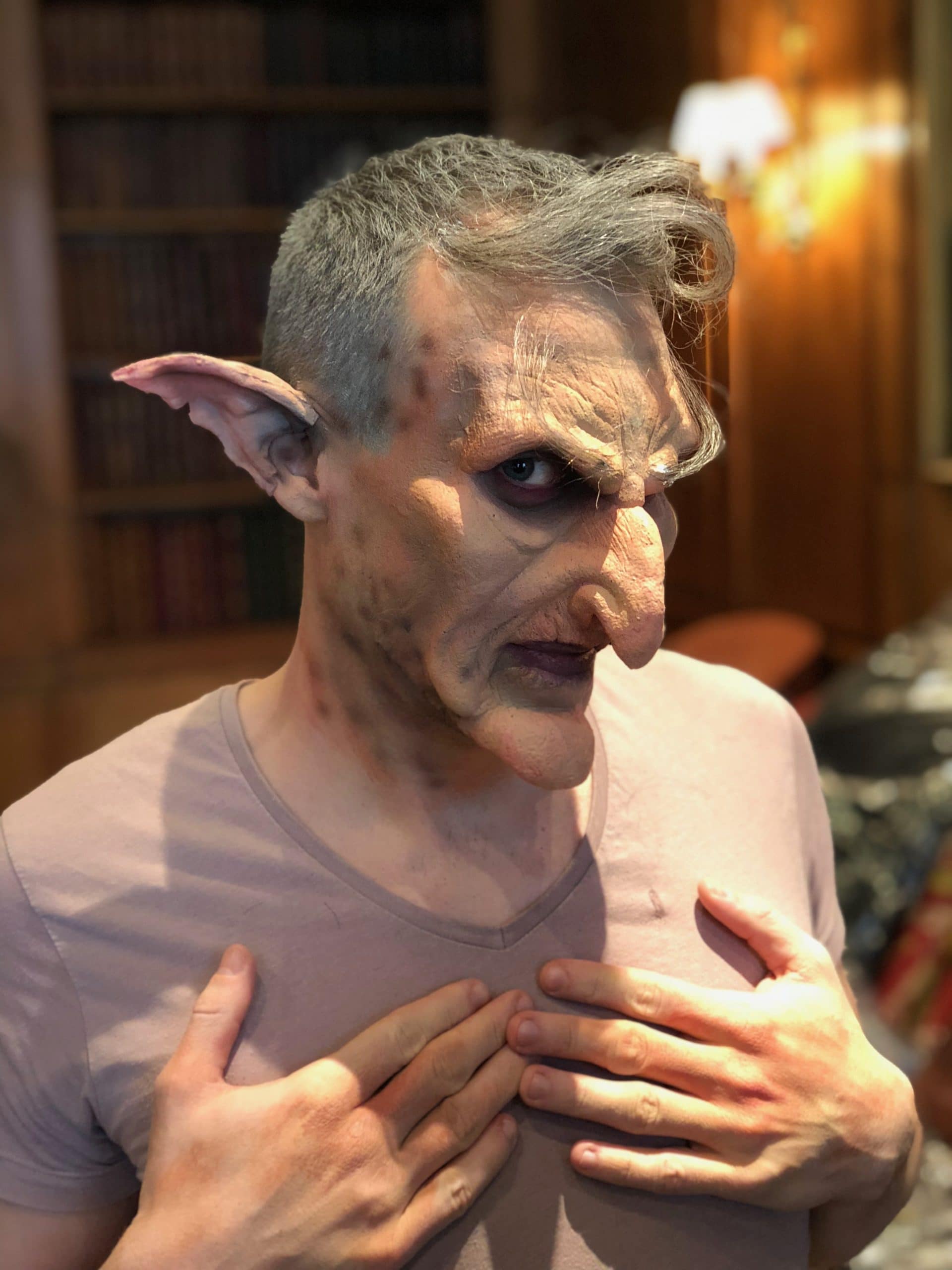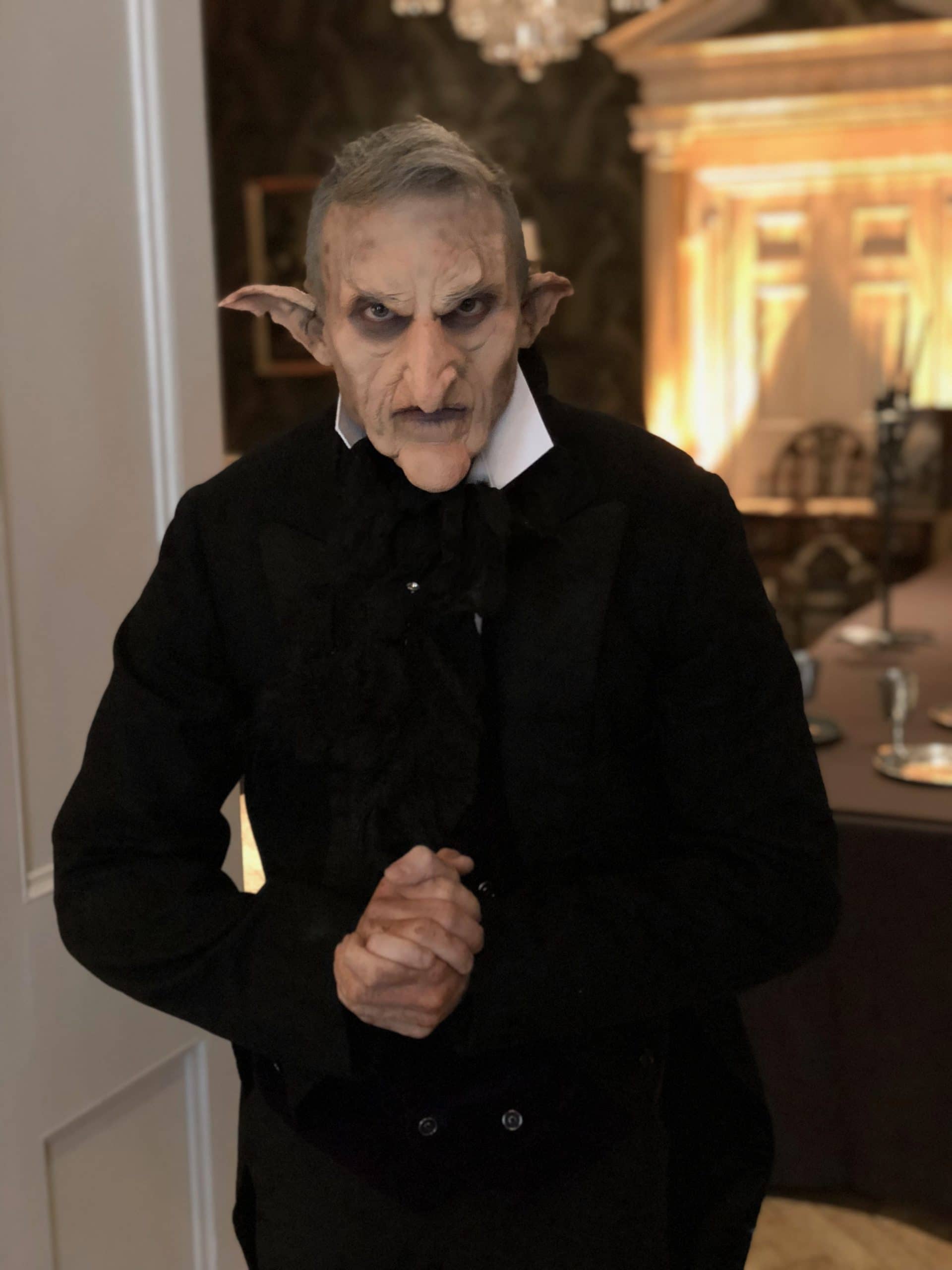 Dumbledore & Hagrid
Dumbledore and Hagrid were dressed with cinema grade fine hair lace wigs, beards and moustaches. These were blocked on traditional wig blocks and dressed with period irons.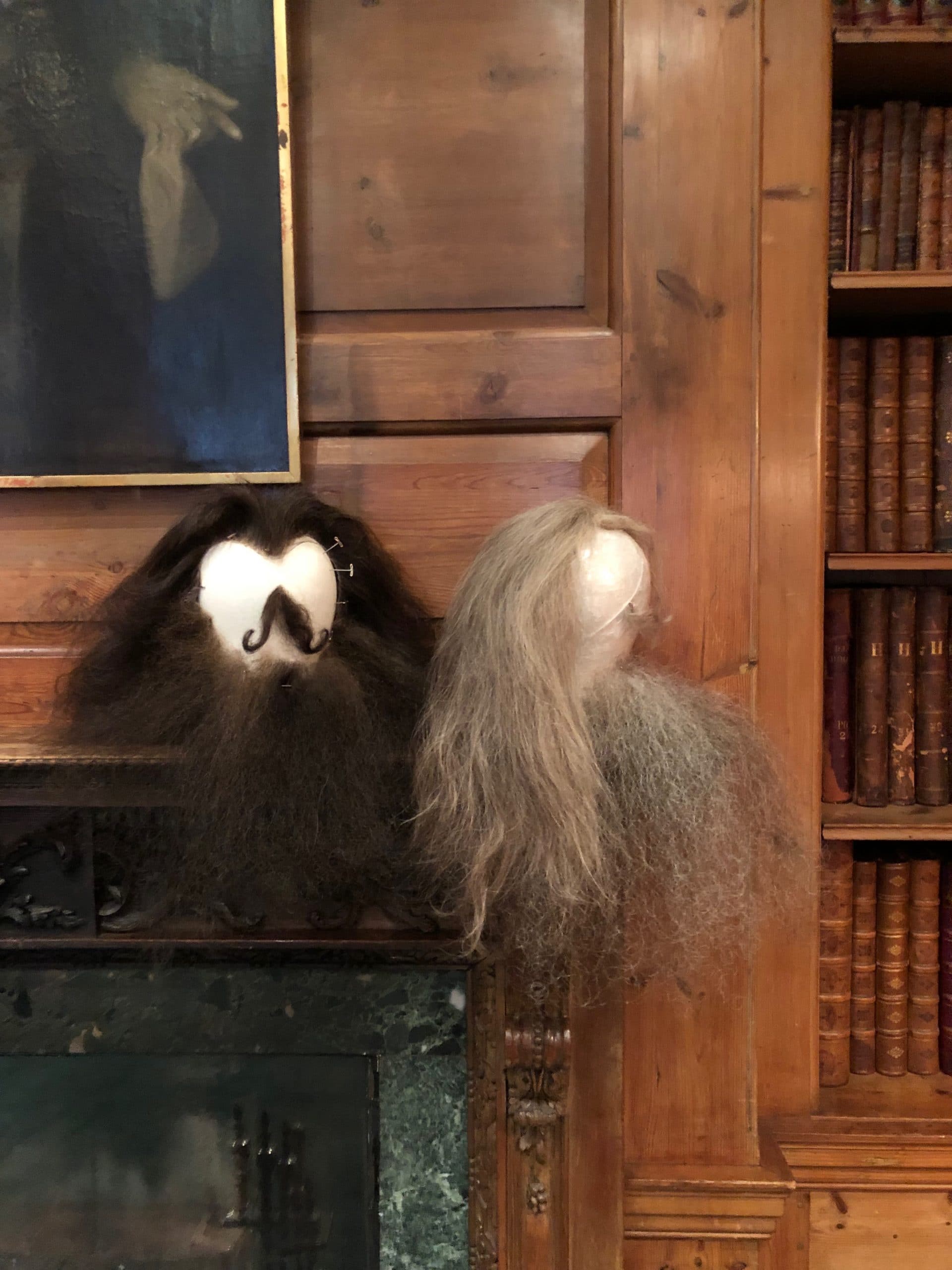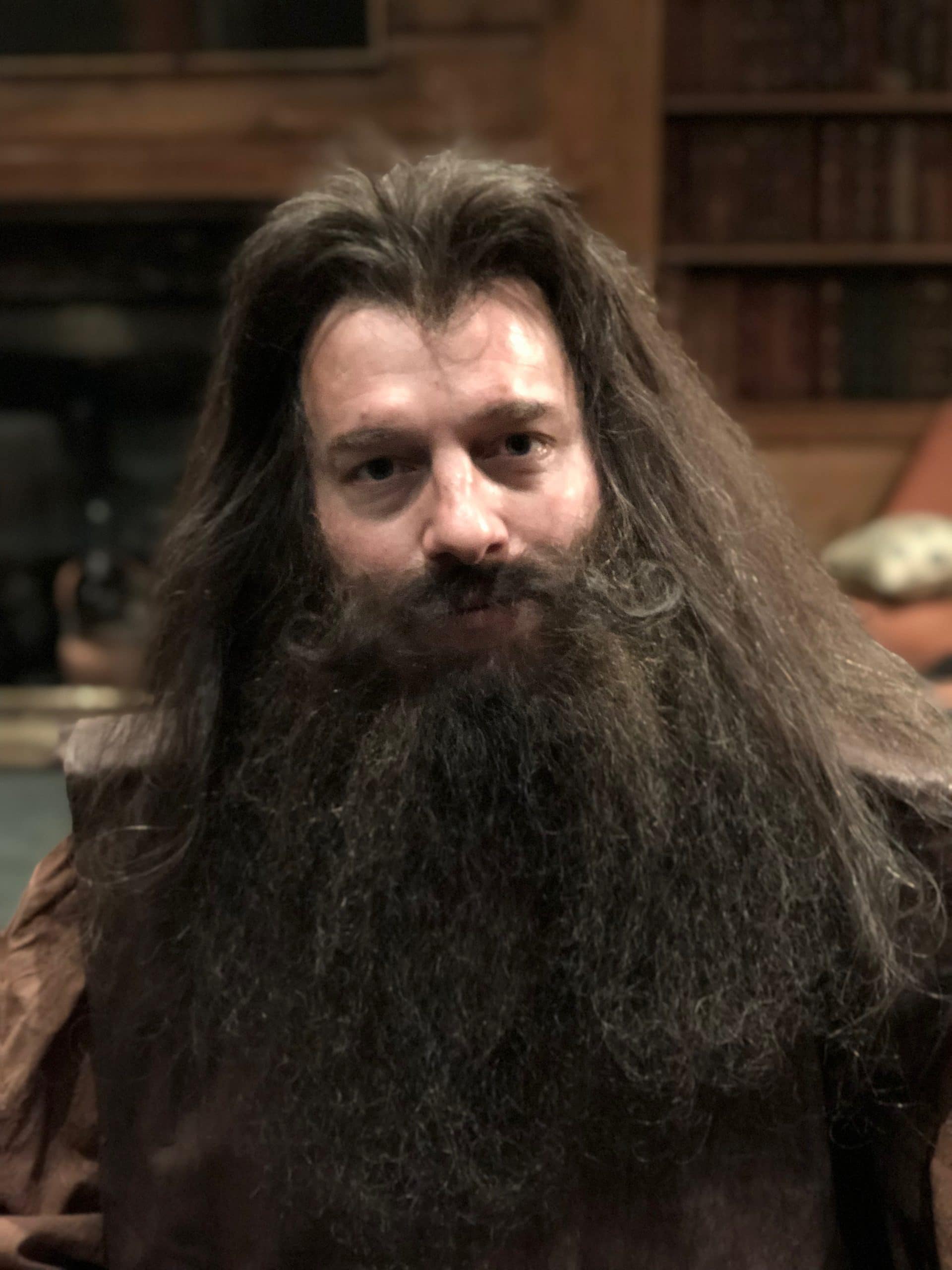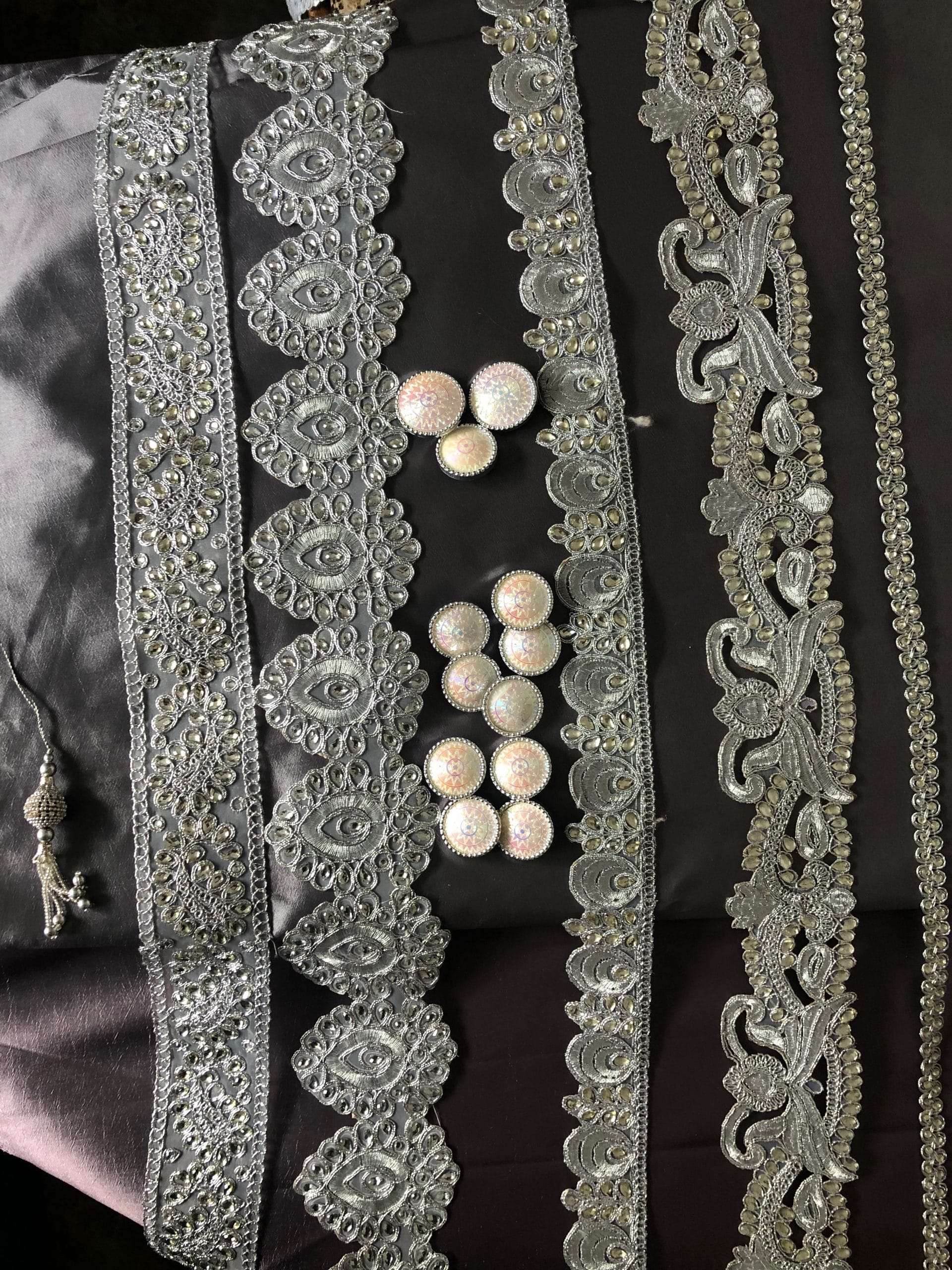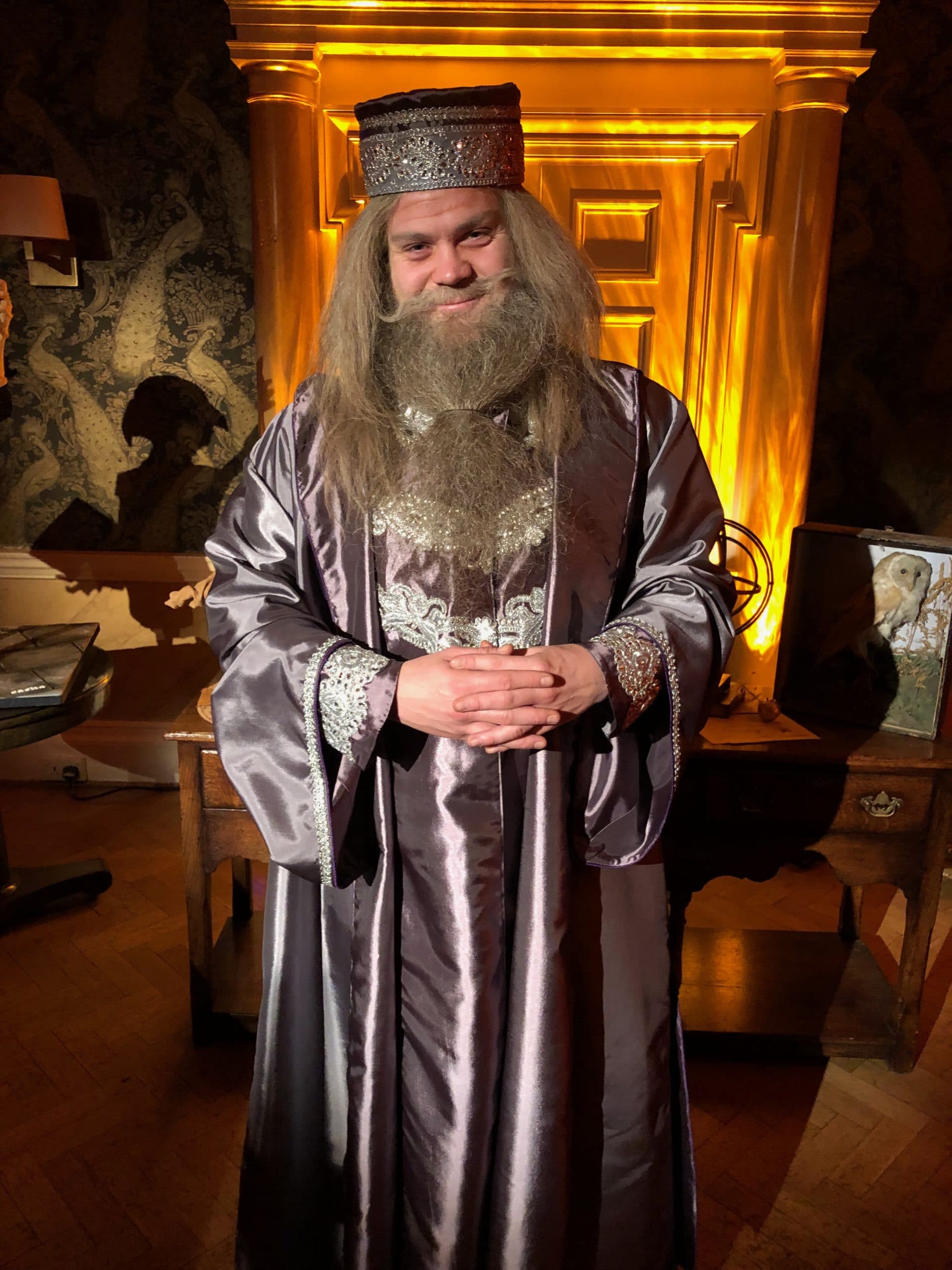 Dumbledores costume
It was my original plan to make Dumbledores costume out of Douppioni silk which has a light crisp texture lined with taffeta.
We purchased the taffeta for the lining first which has a gorgeous flow and sound when it moved.
We decided to make the whole of his costume out of taffeta to keep the dramatic flow when he moved.
Two costumes were made and layered to give his distinctive silhouette, his academic robe and an under robe which is reminiscent of a kaftan. 
Dumbledores, Hagrids and Goblins Costume
Dumbledore and Hagrid were played by two children's entertainers who contextualised children's party games into the world of Harry Potter, such as converting 'wink eye murder' into 'hunt the dementor'.
The children were split into two teams via a puppet version of the sorting hat and a PA system. 
The two character actors were also skilled magicians and incorporated lots of slight of hand, flash paper and props to make everything flash, bang and float. 
The goblin was performed by circus choreographer and hand balancer Micheal.
He performed hunched over and old until one of the children put a spell on him that possessed him and forced him to do a choreographed acro-balance routine, as he bemoaned the little wizards. 
Our Harry Potter themed party was produced for a group of 16 children in London at the Kensington Roof Gardens over four hours.
Other options that were offered but not used were : a Dobby circus act instead of a Goblin performer, stilt walking living trees for the 'Whomping Willow', Dementor Aerialists, living body painted models as paintings, 3D mapped Diagon Ally opening and roving ghosts as well as a fire breathing dragon! 
We also used a Harry Potter Soundscape to create an atmosphere which has been linked below.
Discuss your Harry Potter party, party entertainment  or themed event with us, send an email titled 'Call back' to info@neilhughes.co.uk 
Harry Potter Soundscape
The below Harry Potter sound scape was used for the Hogwarts party. It features rain and fire sounds as well as the cinematic track, It lasts for three hours.